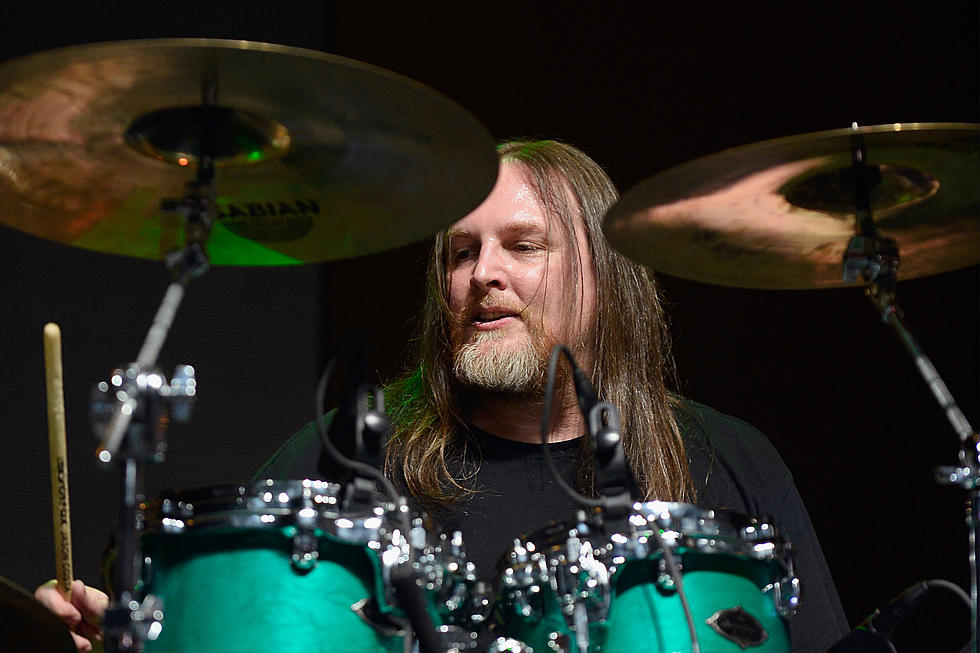 All That Remains Drummer Jason Costa Announces Departure From Band
Bryan Steffy, WireImage/Getty Images
All That Remains drummer Jason Costa has announced his departure from the band after playing with them for nearly two decades. The news came from a statement on the group's social media.
Costa joined All That Remains in 2006, succeeding founding drummer Michael Bartlett, who'd been in the band since 1998, as well as Shannon Lucas, who was only a member for several months in 2006. Thus, Costa first appeared on All That Remains' 2008 album Overcome, and played on the five others they've released since then, with the most recent being 2018's Victim of the New Disease.
"Hi everyone. For the last 17 years I have had an absolute blast writing, touring, creating and partying in this band with people that I love and respect. My reasons for leaving are deeply personal and have nothing to do with any drama or anything within the band. I love these guys and consider myself extremely lucky to have been a part of this for so long," Costa wrote in a post on All That Remains' Instagram.
The drummer further added that he isn't quitting music altogether and hopes to eventually see his friends and fans again at some point.
"Thank you all so much for countless great shows, energy and incredibly fun times!"
READ MORE: 10 Bands That Weren't the Same After a Member Left
See the post below.
All That Remains' last performance took place on July 2 at the Capulet Festival in Connecticut, and was therefore Costa's last show with the band. As of now, they don't have any upcoming performances scheduled, nor have they announced who will take Costa's place going forward, so stay tuned for updates.
25 Best Metalcore Albums of All Time