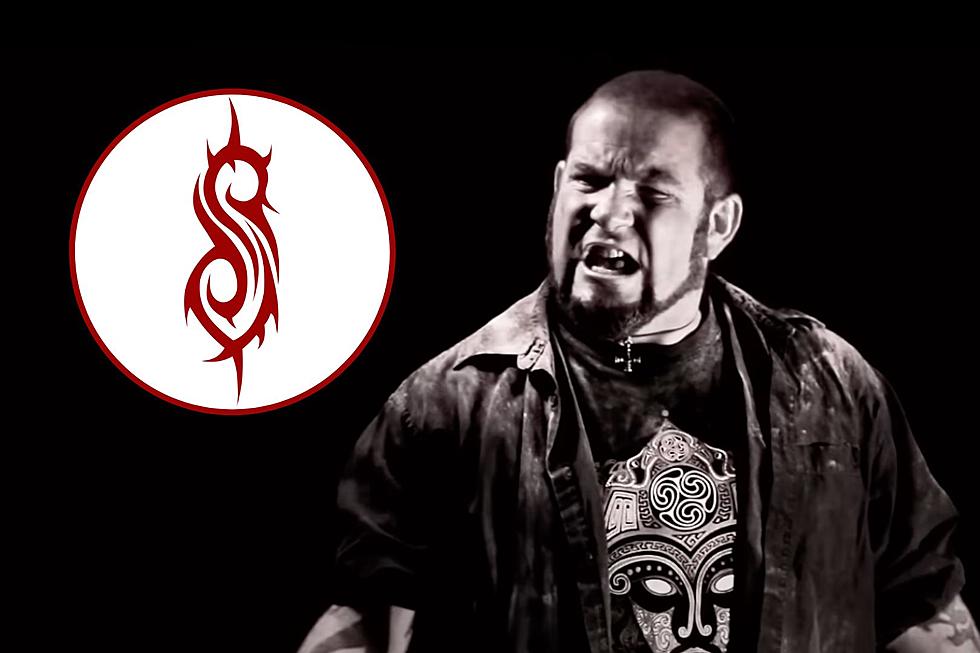 Anders Colsefni's Favorite Slipknot Song After He Left Is One He Thought He'd Hate the Most
YouTube: Painface / Slipknot
Former Slipknot vocalist Anders Colsefni, who performed on the band's independently released debut, Mate. Feed. Kill. Repeat., has revealed what his favorite Slipknot song since he left is.
In advance of a fall tour in Australia where he'll be performing the aforementioned album in full, Colsefni was interviewed by Kaosis frontman Xen. He spoke a lot about the earliest days of the band, the cage on Mate. Feed. Kill. Repeat. album cover, who is all-time musical influence is, his favorite Slipknot song and a lot more.
The cage on the album cover pictures late drummer Joey Jordison inside and Colsefni says the band had intentions on utilizing the cage onstage, but the terrifying custom-built scrap metal confine was too unwieldy to bring to each show.
The vocalist also named late Slipknot bassist Paul Gray as his biggest musical influence.
Anders Colsefni's Favorite Slipknot Song
Colsefni was a member of Slipknot from 1995 to 1997 and was famously replaced by Corey Taylor. And it's actually one of the band's early songs with Taylor that the singer places on high.
"To be honest with you, I'm going to say 'Wait And Bleed', the very first one that hit right after I left," Colsefni says of his personal favorite 'Knot track, "And it's the one that I would have thought that I would have hated the most just because of my circumstances. But that song, when I heard it, I'm, like, 'That's it. I couldn't have done that like that. So kudos to you, guys.'"
The track was the first single to be release off Slipknot's self-titled 1999 debut and is one of the band's most-performed tracks live.
Anders Colsefni on Kaosis Podcast
READ MORE: Anders Colsefni Shares Long Statement About 'Mate. Feed. Kill. Repeat.' Tour + Dedicates it to Slipknot's Joey Jordison and Paul Gray
Anders Colesfni on Tour
Colsefni will embark on October tour in Australia and New Zealand, playing all of Mate. Feed. Kill. Repeat. and you can see all the upcoming dates here.
Even Corey Taylor would love to attend one of the gigs, tweeting in mid-June, "Really wish I could be there to see these shows, but I know Anders Colsefni is going to crush them."
The 42 Songs Slipknot Have Never Played Live
These are the songs Slipknot have never performed live.