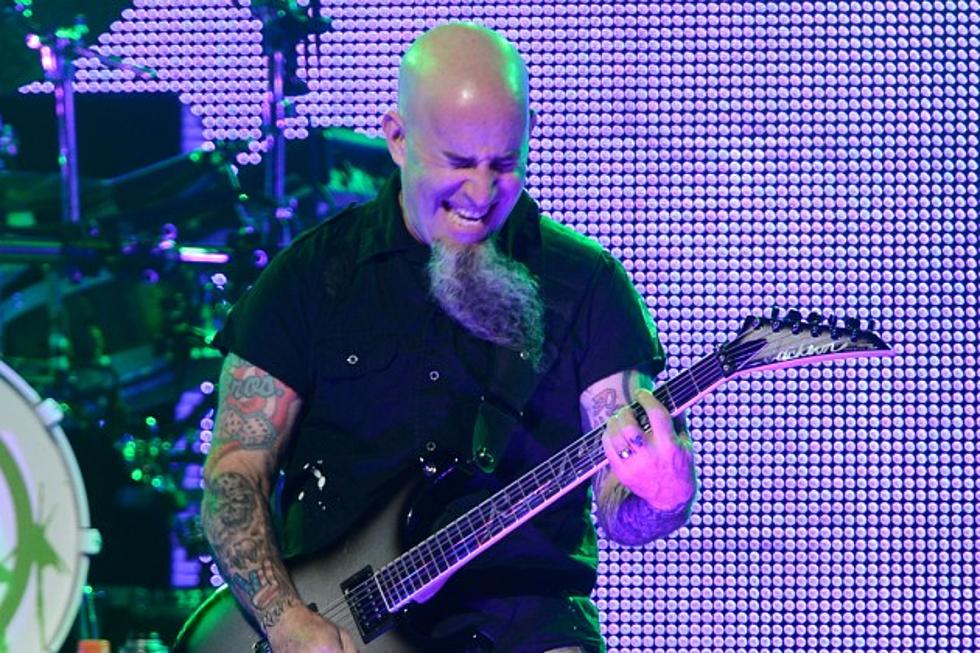 Anthrax's Scott Ian Fields Band for Mother Superior Covers Collection
Frazer Harrison, Getty Images
Earlier this year, Anthrax guitarist Scott Ian and his wife, singer Pearl Aday, revealed to Loudwire that they had been exploring their mutual love for the band Mother Superior and had been working on an album to revive the group's music. Now that project is beginning to take shape.
If the name Mother Superior sounds familiar, it's because the group once served as Henry Rollins' band on top of doing their own music. Aday has been working with Mother Superior member Jim Wilson for a while on her own music and that evolved in a certain way to the new project. At the time Aday told us, "They're coming back better and stronger with new players and we just finished an album and it'll be out soon."
In a new interview with Radio.com, Ian reveals exactly how the project has evolved. He explained, "They've been gone for about seven years. I turned 50 last December and my birthday present to myself was I cherry picked my 12 favorite Mother Superior songs, I put a band together and played a concert in the jam room in my house for like 20 of our friends who are really into Mother Superior. The vibe in the room was so good. It was me, Jim Wilson, Pearl, Jon Tempesta on drums and Joey Vera on bass. We crushed it."
Apparently word of Ian's Mother Superior jam got back to Metal Blade Records, who then approached the guitarist about doing something with the project. After making sure everyone was up for it, the group went into the studio with producer Jay Ruston, and Ian says, "We set up live and made the record in two days. Metal Blade's putting it out at the end of January. It f---ing rocks!"
Due to legal reasons, the band will not be known as Mother Superior. Instead, they'll go under the moniker Motor Sister. Keep an eye out for further info as the release nears.
Watch Scott Ian Discuss His Spoken Word Show