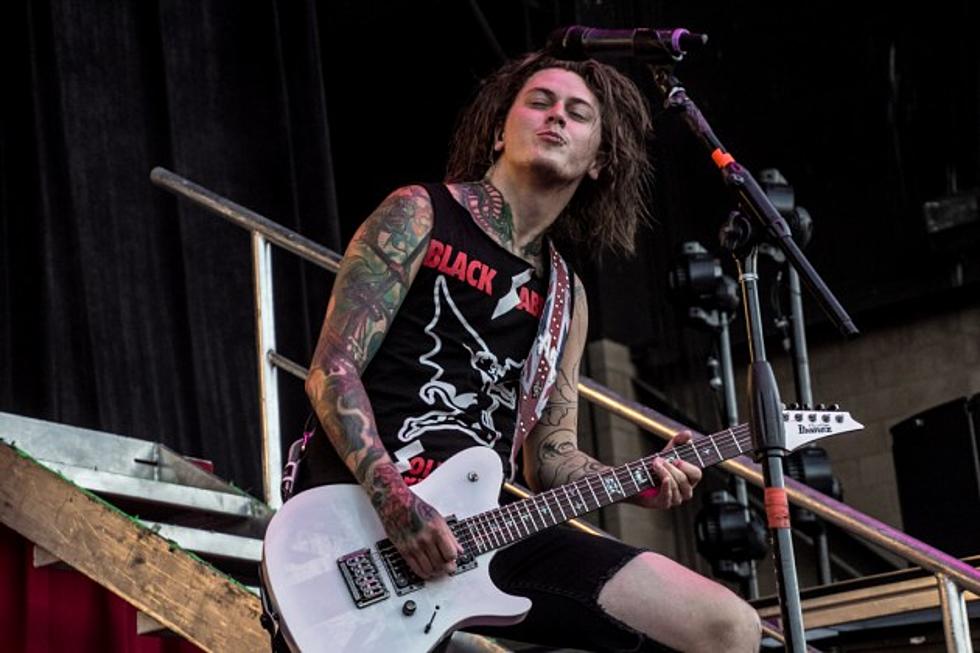 Asking Alexandria Find Their 'Secret New' Singer
Kathy Flynn, WickedGoddessPhotography.com
All week, Asking Alexandria have been teasing fans, via their various Instagram accounts, about having found their new singer. They've gone so far as to create an account named "SecretNewMember" for their new vocalist.
Two photos have been posted from that account; the latest one, uploaded today (Feb. 20) shows a computer screen with vocal tracks recorded from their new singer, the other is a picture from bassist Sam Bettley's birthday celebration, a photo the band claims was taken by their new vocalist. Check out the two photos at the bottom of this post. (For added NSFW fun, check out what name the guys gave the vocalist recording session. It's in the upper left corner.)
On Tuesday (Feb. 17), guitarist and singer for the group, Ben Bruce, also posted what appears to be new music from the band. Have a listen to the clip.
The band's former frontman Danny Worsnop announced he was leaving the British metalcore group back on Jan. 22. He stated that he wanted to focus on his other band We Are Harlot and the release of their self-titled debut disc. In less than a month, it looks like AA have not only found his replacement, but have the new band member laying down vocals.
Rumors had been circulating that Denis Shaforostov, formerly of the Ukrainian group Make Me Famous, would be taking over singing duties. But, according to his Twitter page, he is currently in Moscow with the group Crown The Empire. We previously reported that Protest the Hero's singer, Rody Walker, posted a hilarious "audition" video to become the new frontman of Asking Alexandria. Check out his funny video here, which includes a song he wrote about how sweet it would be to become the new singer.
Who do you think is the new vocalist of Asking Alexandria? We bet they'll be announcing the person's name very soon.
New AA Singer Records Vocals
New AA Vocalist Took This Photo