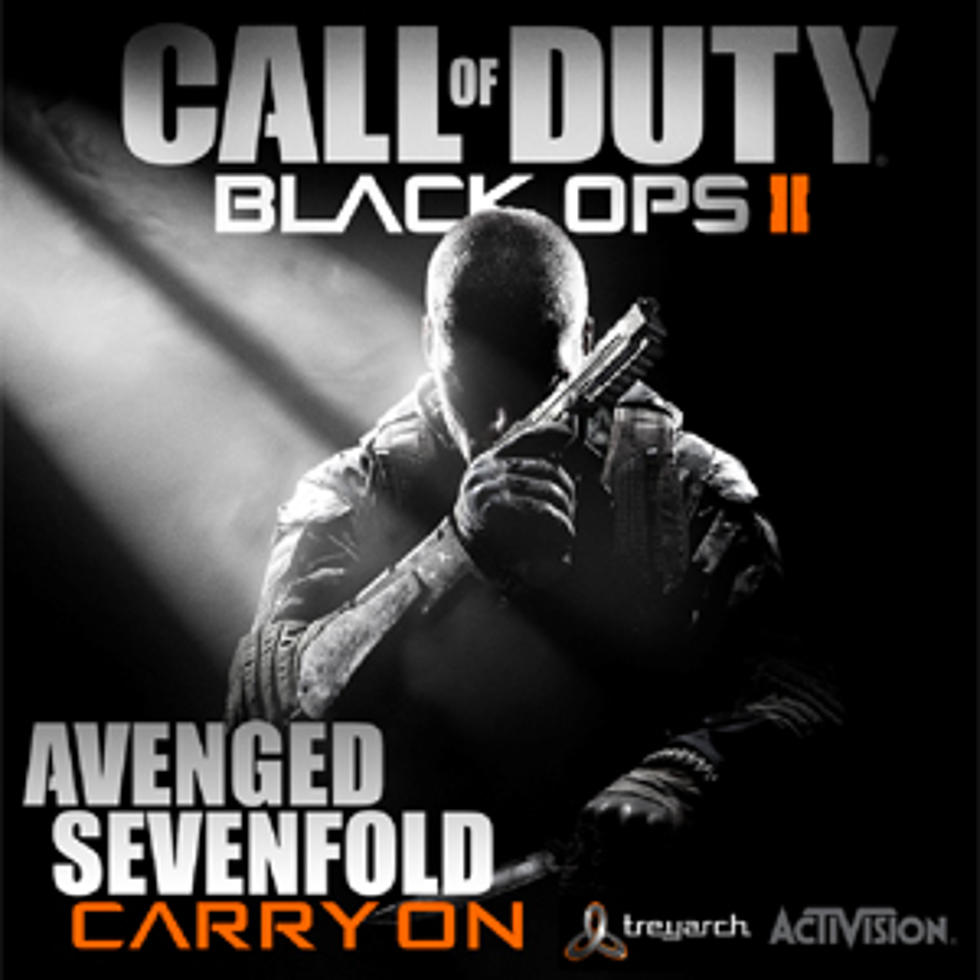 Avenged Sevenfold Unleash New Song 'Carry On' for 'Call of Duty: Black Ops II' Video Game
Warner Bros. Records
Avenged Sevenfold have kept a fairly low profile this year but they did find some time to contribute a new track for the latest edition in the 'Call of Duty' video game series. The new Avenged Sevenfold tune 'Carry On' will be featured in 'Call of Duty: Black Ops II' due out on Nov. 13. Fans don't have to wait that long to hear the new song though - listen below.
Avenged Sevenfold are no strangers to the 'Call of Duty' gaming series, crafting 'Not Ready to Die' in 2011 specifically for the game's 'Call of the Dead' expansion pack. While nothing official has been released regarding the writing process for 'Carry On,' it sounds like it may have followed the same path, with the game's story line serving as its inspiration.
The speedy rocker starts off with raging guitar riffs courtesy of the dueling prowess of guitarists Synyster Gates and Zacky Vengeance before M. Shadows vocals kick off the epic tune of strength, spirit and power. 'Search endlessly, fight 'til we're free,' Shadows wails out over shredding guitar and pounding drums leading up to a massive guitar solo fit for a royal-as kicking.
The vivid imagery that Avenged Sevenfold ceremoniously paint with their music seems to pair perfectly with modern-day video games so it's no surprise that the 'Call of Duty' franchise came calling again.
The song certainly provides something for fans to sink their teeth into as the band gets ready to work on a follow-up to 2010's 'Nightmare.'
Listen to Avenged Sevenfold's 'Carry On'