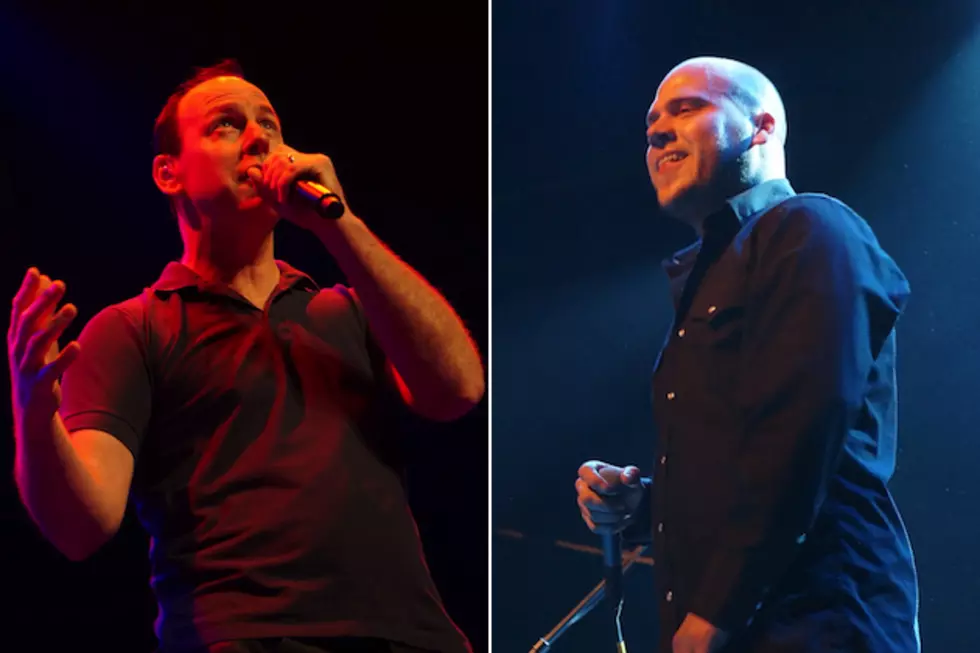 Bad Religion + The Bronx Travel 'True North' for Explosive New York City Gig
Spencer Kaufman, Loudwire
There are few bands with the power to elicit a reaction that Bad Religion are able to conjure up night after night. During the veteran punk act's show Tuesday night (March 26), the band tore through 30 songs, while thunderous cheers and heartfelt sing-a-longs resonated throughout New York City's Terminal 5.
Bad Religion began their set with the new track 'Past is Dead,' which the band recently performed on 'Late Night with Jimmy Fallon.' With over 33 years of material to offer, the group launched into fan favorite after fan favorite, creating a spiritual tornado of deep-seeded passion which consumed the venue from front-to-back and top-to-bottom.
Bad Religion performed a whopping seven songs from their newest album, 'True North,' receiving a ridiculously positive and interactive crowd response for the new material, which is only just two months old. Classics such as 'I Want to Conquer the World,' '21st Century Digital Boy,' 'Generator,' 'F--k Armageddon… This is Hell' and 'Sorrow' were scattered throughout the set, as well, proving that Bad Religion possess one of the greatest punk rock discographies ever crafted.
Earlier in the evening, the Bronx took the stage for an explosive set. Along with solid tracks from their 2013 album 'The Bronx (IV),' the Los Angeles quintet performed fan favorites such as 'Sh-tty Future' and 'Heart Attack American,' the latter of which saw singer Matt Caughthran crowd surfing during the entire song. Throughout the performance, the frontman hurled hilarious banter at the crowd while also dedicating tracks to legendary musicians such as the Ramones and Easy-E.
New York post-hardcore act Polar Bear Club opened up the evening's festivities.
It's impossible to describe the love Bad Religion fans shower on their punk rock heroes live in concert … the experience needs to be witnessed in person to be quintessentially understood. Check out our exclusive photos from the show below, and go see Bad Religion, the Bronx and Polar Bear Club on their remaining North American tour dates. And don't forget to enter our Bad Religion tour merch contest:
Bad Religion:
The Bronx: