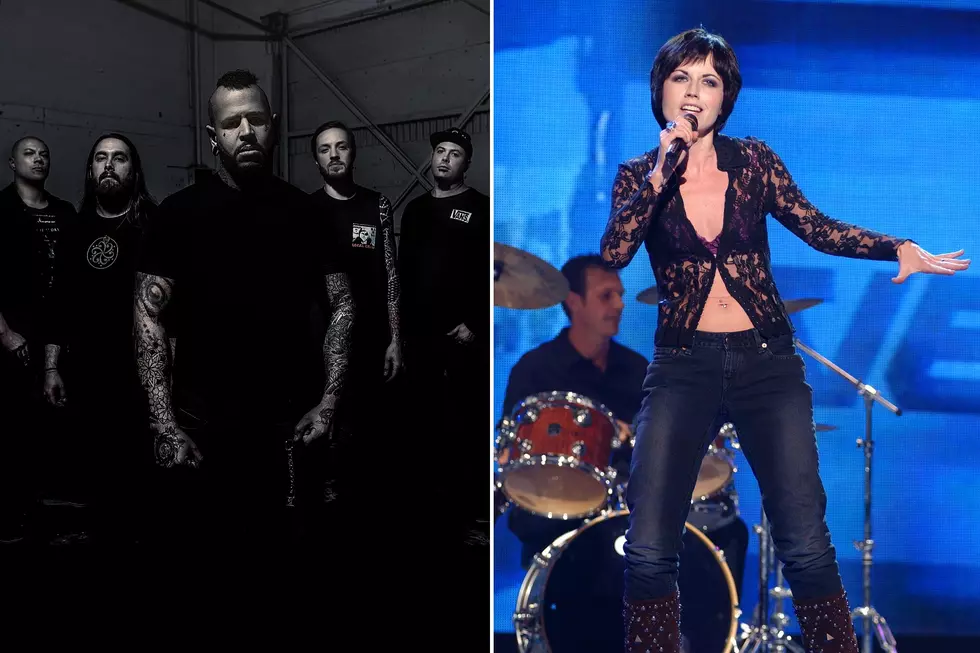 Tommy Vext's 'Heart Goes Out to the Family' of Dolores O'Riordan
Bad Wolves/Carlos Alvarez, Getty Images
Bad Wolves frontman Tommy Vext spoke to Loudwire Nights host Toni Gonzalez earlier today (Sept. 6) about the news that Cranberries singer Dolores O'Riordan's death earlier this year was due to "drowning due to alcohol intoxication," according to a report from the BBC.
"My heart goes out to her family," Vext said. "And my heart goes out to all the families of the people that we've lost to this thing."
An inquest into O'Riordan's death revealed that she went through periods of abstention and periods of excessive drinking, and a toxicology test revealed that her blood alcohol level was more than four times over the legal limit for driving.
Vext said, "Unfortunately, alcoholism and addiction are the only diseases that people get mad at you for having. If someone has cancer, everyone feels bad and wants to help, but if you have alcoholism, everyone's kind of pissed off at you. Alcoholism and addiction, it's one of those things, it's a disease that touches the lives of all who touch the sufferer.  Anyone who cares about the person or loves that person, they go through this downward spiral together.  I really... I don't know what to say about it.  All I can do is try to stay sober one day at a time and help the person next to me, or help whoever I can and that's how I live my life."
Rockers We've Lost in 2018