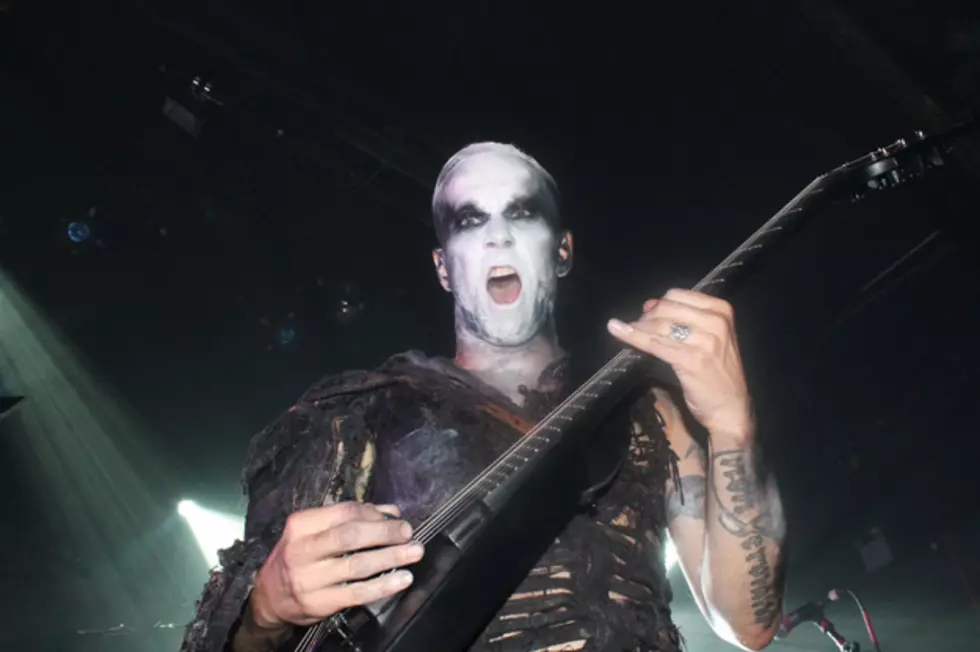 Behemoth's Adam 'Nergal' Darski Thinks Cancer Made Him a Better Person
Behemoth frontman Adam 'Nergal' Darski has experienced a lot throughout his career, including his public fight against a life-threatening form of leukemia over the last few years.
Darski, who was diagnosed with leukemia in August of 2010, fought the disease and came out a victor. After chemotherapy and radiotherapy, Darski required a bone-marrow transplant. The transplant took place in December, and Darski's long road to recovery began.
In a new interview conducted at the Getaway Rock Festival in Gavle, Sweden, Darski talked about his personal fight against cancer and how it impacted his life. When asked how it changed him as a person, Darski openly said, "I would say in many ways — too many to mention. Actually, in numerous ways, it made me a better person, for sure." He continued to explain, saying, "On a mental level, spiritual level… pretty much anything. Physically, I'm stronger than ever, too."
He then spoke metaphorically, saying, "It may sound controversial, but I would say that everyone should get cancer one day and learn from it, you know what I mean?!" He then clarified, "Obviously, I don't want anyone to get sick. It's more or less a metaphor for people to realize how much potential they can unleash if they want to, and for them to realize their potential."
Darski said he's focusing on the future and not trying to reflect on the past too much but that he feels great and is "super hungry for life."
A healthy Darski recently returned to the United States with Behemoth to headline the 2012 Decibel Magazine tour, check out our photos and review from the New York show here.
Darski is also preparing to release his autobiography 'Sacrum Profanum' due out this fall.
Watch the Full Interview with Adam 'Nergal' Darski at Getaway Rock Festival