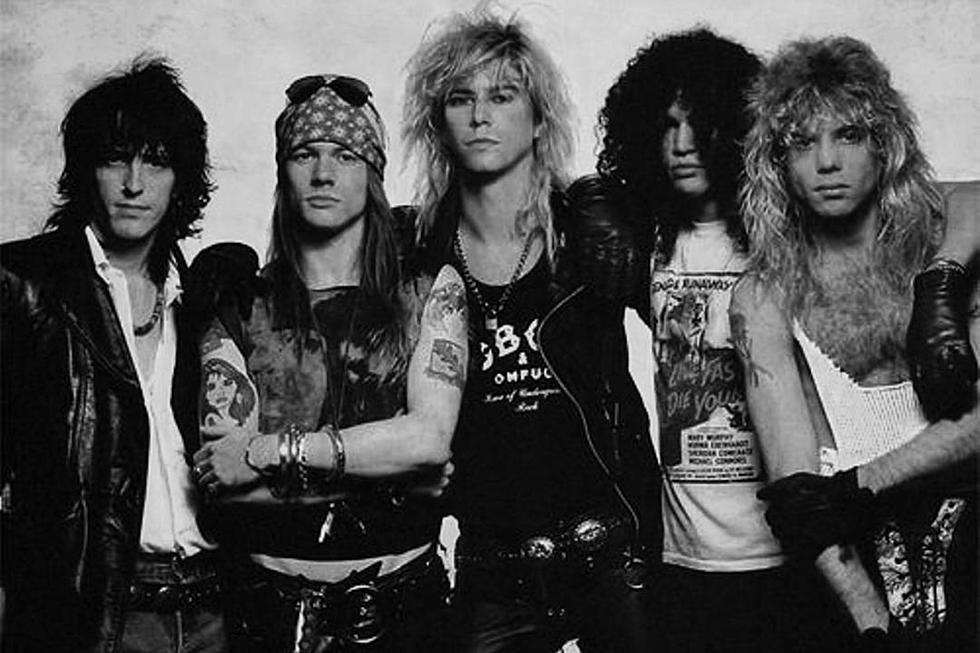 20 Best Guns N' Roses Song Lyrics
Geffen
Guns N' Roses have a reputation as the world's most dangerous band and while a majority of the credit can be given to their reckless, badass rock 'n' roll nature, it didn't come without the help of their firebrand lyrics. Becoming a worldwide phenomenon after a yearlong, organic rise to No. 1 on the Billboard charts with 'Appetite for Destruction,' a collective nightmare for parents became a reality. Sex, drugs and rock 'n' roll could not be more pervasive in their lyrical imagery.
On the surface, these lyrics are controversial, inspiring, intimidating, offensive, poetic and thought-provoking, given deeper meaning through Axl Rose's indomitable vocal range and delivery. The singer's internal struggles have been well-documented over the years, and his issues came out in a maddening rage when his ink met paper. But Axl hasn't been the sole lyricist for the band, as you'll also find songs written by Izzy Stradlin and Duff McKagan on this list.
These lyrics have been embedded in the memories of rock fans around the world and it's time to count down the 20 Best Guns N' Roses Song Lyrics in the gallery above!
10 Most Destructive Guns N' Roses Moments
See Where Guns N' Roses' Appetite for Destruction Landed on the Top 80 Hard Rock + Metal Albums of the 1980s