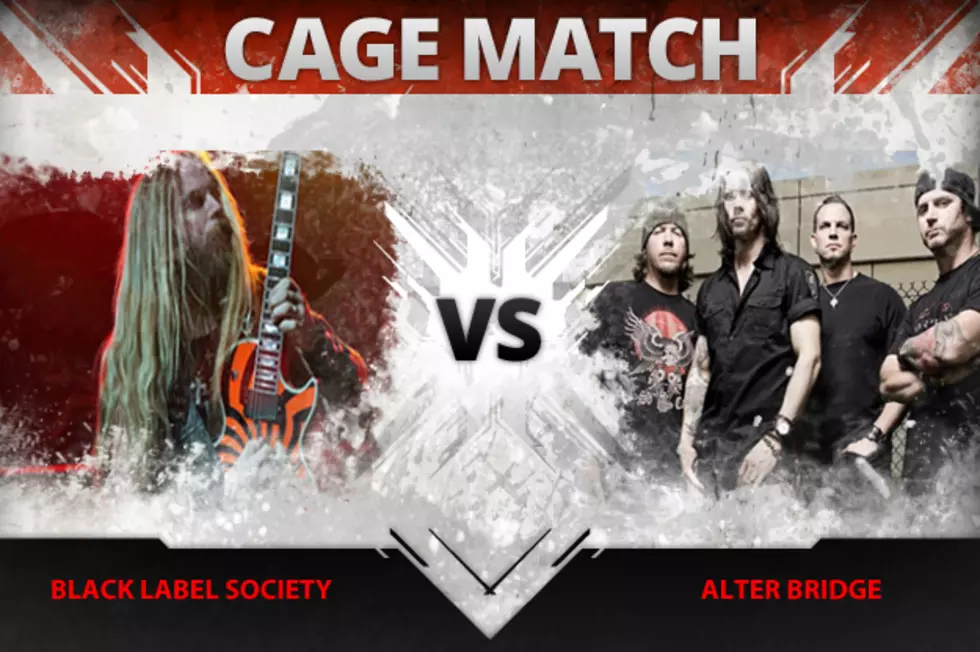 Black Label Society vs. Alter Bridge – Cage Match
Mary Ouellette, SheWillShootYou.com / Facebook: Alter Bridge
Congrats to Black Label Society's 'My Dying Time,' which is now a three-time winner in the Loudwire Cage Match competition. Zakk Wylde's cool, bluesy vibe seems to be connecting with music fans and the song just bested Black Stone Cherry's 'Me and Mary Jane' for its third victory in a row. But the challenge may be harder this go around.
Alter Bridge step into the Cage Match with their second single from the 'Fortress' album. 'Cry of Achilles' starts off more melodic, but does kick in with some serious power courtesy of guitarist Mark Tremonti and vocalist Myles Kennedy. Alter Bridge are playing a number of festivals this spring before heading off to Europe. See all of their dates here.
So there you have it -- two awesome rock tracks ready to do battle in the Cage Match. Will Black Label Society keep their string alive with 'My Dying Time' or does Alter Bridge's 'Cry of Achilles' have what it takes to knock them off. Listen to both songs in the players below, then vote for your favorite to advance in this Loudwire Cage Match.
(This Cage Match will run until Monday, May 12, at 2PM ET. Fans can vote once per hour! So come back and vote often to make sure your favorite song wins!)
Black Label Society, 'My Dying Time'
Alter Bridge, 'Cry of Achilles'
Rules of Cage Match:
Fans can vote once per hour for their favorite song. If a song remains the reigning champ for five straight cage matches, it is retired to the Loudwire Cage Match Hall of Fame. With so many great songs out there, we have to give other bands a chance!