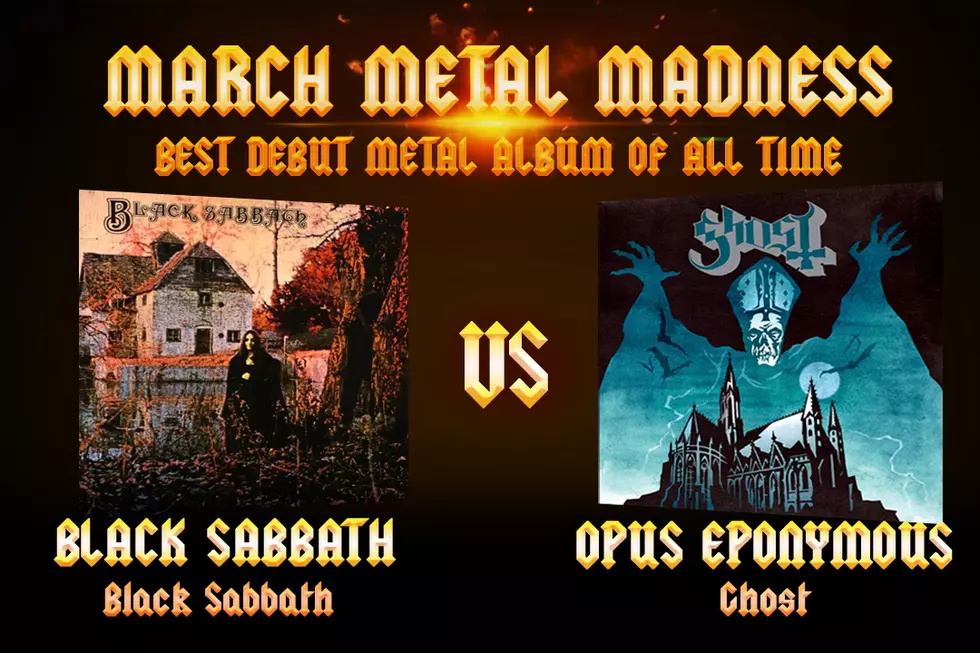 Black Sabbath vs. Ghost – Metal Madness 2017, Round 2
Vertigo / Rise Above
In Round 2 of the Metal Madness tournament, evil lurks! It's Black Sabbath's haunting debut against the charming Satanic advocates in Ghost with Opus Eponymous!
Black Sabbath squared off against Mercyful Fate's Melissa in Round 1, handily coming away with a victory over the influential Danish group rounded out by iconic singer King Diamond. Sabbath took the lion's share of the voting total at nearly 90 percent.
Ghost have been dominating the modern era and it's not surprising this success was parlayed into Round 1 win as Opus Eponymous defeated Type O Negative's Slow, Deep and Hard. Winning may not come so easily in Round 2 going up against metal's first-ever album.
So which album will move on to the Quarterfinals of Metal Madness 2017? Vote below for either Black Sabbath's Black Sabbath or Ghost's Opus Eponymous in the poll below!
(This poll will end on Thursday, March 23, at 10AM ET. Fans are able to vote once per hour, so keep coming back to make sure your favorite debut album advances to the next round!)