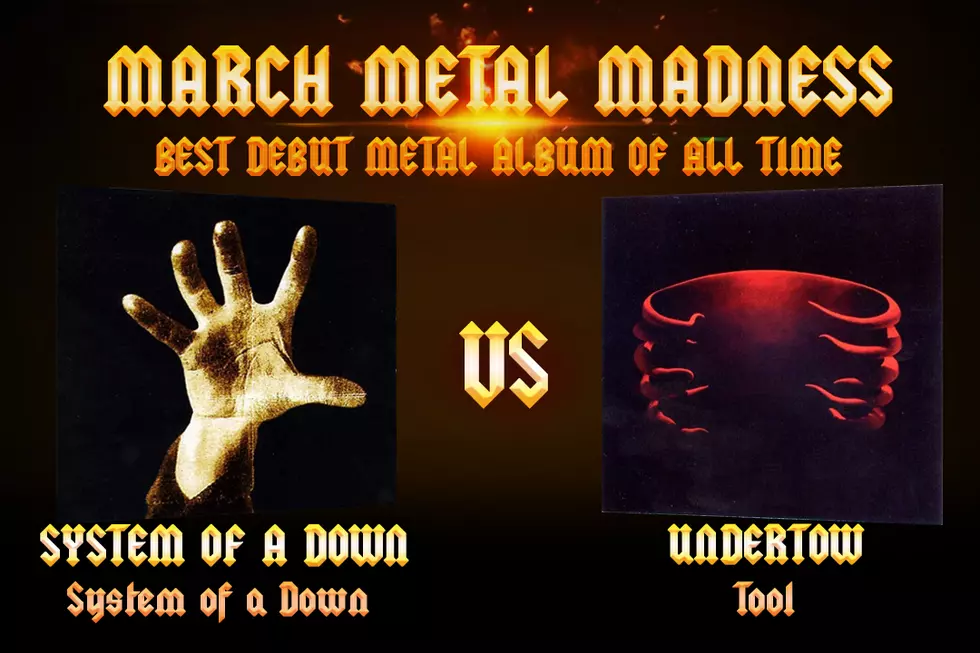 System of a Down vs. Tool – Metal Madness 2017, Round 2
American / Zoo
For the past 20-plus years, System of a Down and Tool have been two of metal's most-acclaimed acts, and now they're doing battle in Round 2 of Metal Madness as we look to name the Best Debut Metal Album of All Time!
In the first round, System of a Down faced off against the equally chaotic The Dillinger Escape Plan. System of a Down captured more than three-quarters of the votes, but if the album is going to get to the Quarterfinals, the band's fans will have have to outperform Tool's rabid followers in the voting.
It was about as progressive as it gets in Round 1 with Tool's Undertow against Opeth's Orchid, and the Tool legions came out full-swing. The quartet's debut record topped the one from the Swedish innovators with more than 70 percent of the votes.
So which album will move on to the Quarterfinals of Metal Madness 2017? Vote below for either System of a Down's System of a Down or Tool's Undertow in the poll below!
(This poll will end on Thursday, March 23, at 10AM ET. Fans are able to vote once per hour, so keep coming back to make sure your favorite debut album advances to the next round!)