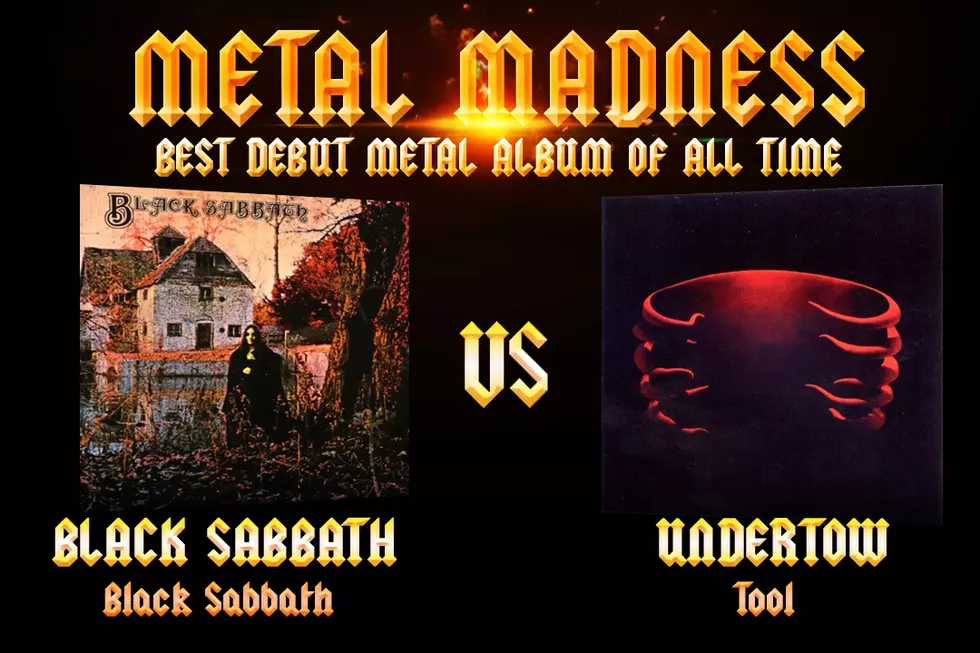 Black Sabbath vs. Tool – Metal Madness 2017, Quarterfinals
Vertigo / Zoo
We're getting closer to determining the Best Debut Metal Album of All Time! The Headbanger Region of Metal Madness has been narrowed down to two contestants as Black Sabbath's chilling debut squares off against Tool's Undertow in the Quarterfinals!
Black Sabbath have been on a warpath in this Metal Madness tournament, handily taking out Mercyful Fate in Round 1, cruising to victory once again over Ghost in the last round. The metal godfathers nabbed 72 percent of the votes over the mysterious Satanic clergymen.
Tool eliminated Opeth from contention with a clear-cut victory in the first round, rolling that momentum into Round 2 where Undertow took nearly 59 percent of the votes against System of a Down's chaotic debut.
So which album will move on to the Semifinals of Metal Madness 2017? Vote below for either Black Sabbath's Black Sabbath or Tool's Undertow as the Best Debut Metal Album of all time in the poll below!
(This poll will end on Monday, March 27, at 10AM ET. Fans are able to vote once per hour, so keep coming back to make sure your favorite debut album wins!)