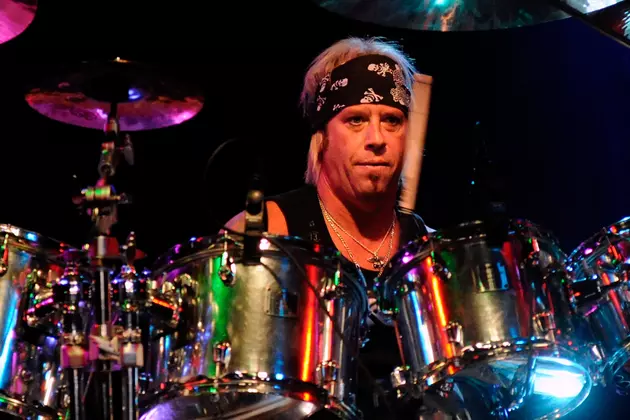 Bobby Blotzer Cautions 'Don't Believe Everything You're Hearing'; Reunited Ratt Lineup Books Festival Gig
Ethan Miller, Getty Images
In a posting at the Ratt website, Blotzer posted, "Don't believe everything you're hearing. REAL news is coming very soon." He followed that brief posting with mention of the band's four scheduled December dates in Spokane, Amarillo, Corbin, Ky. and Mt. Pleasant, Mich. Dates can be found here.
Meanwhile, the trio of Pearcy, Croucier and DeMartini are wasting no time in getting back in front of fans with their reconfigured lineup. Having performed "unnamed" during a solitary performance on the Monsters of Rock Cruise West this fall, the band has been confirmed to head up the M3 Rock Festival at the Merriweather Post Pavilion in Columbia, Md. on April 29. The festival also features such classic hard rocking acts as Kix, Dokken, Warrant, Tom Keifer, Winger, Loverboy and more.
And while it appears that a reconstructed Ratt lineup minus Blotzer but featuring the other classic members will be busy in 2017, singer Stephen Pearcy also has a solo album en route. His fourth solo disc, Smash, will arrive on Jan. 27 via Frontiers Music SRL. Take a listen to the new song "Jamie" below.
See Where Ratt's Out of the Cellar Ranks Among the Top 30 Hair Metal Albums
10 Unforgettable Onstage Reunions