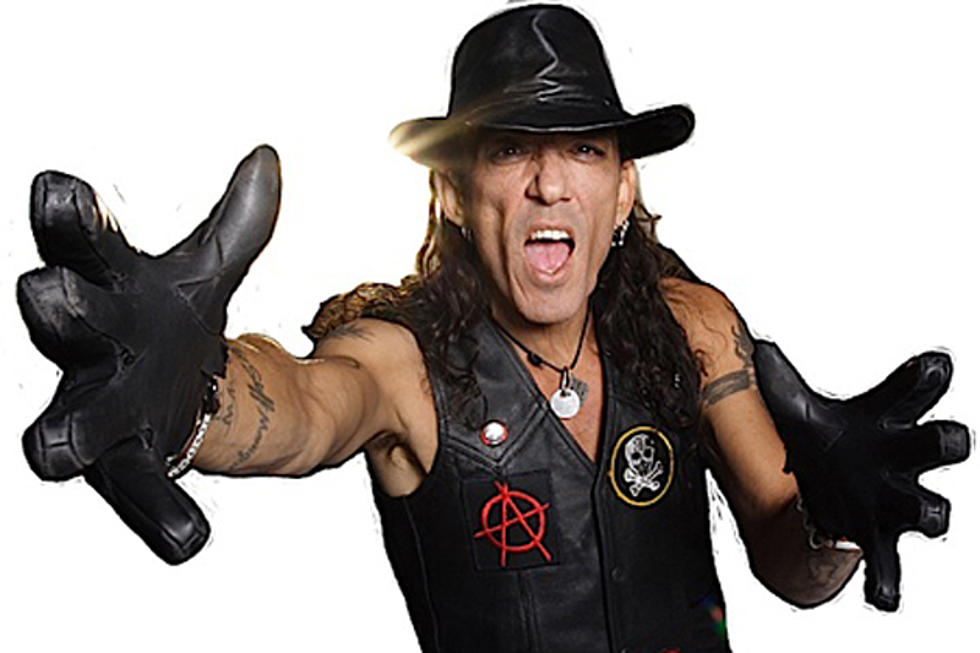 Estranged Ratt Members Stephen Pearcy, Juan Croucier + Warren DeMartini Reunite Onstage at Monsters of Rock Cruise West
Coallier Entertainment
The Ratt saga just got a little more interesting, as singer Stephen Pearcy, bassist Juan Croucier and guitarist Warren DeMartini -- all part of the classic Ratt lineup -- performed a surprise set on the Monsters of Rock Cruise West on Saturday (Oct. 1). The trio were joined by drummer Jimmy DeGrasso and guitarist Carlos Cavazo. The show came as somewhat of a surprise, given that drummer Bobby Blotzer has been touring under the Ratt name this year while there have been legal challenges to the name by DeMartini.
Blotzer and DeMartini were the lone remaining shareholders in WBS, Inc., the company which manages Ratt's operations. But when DeMartini had expressed that he did not want to tour without Pearcy, Blotzer took legal action to take control of the name and make the band he used for Bobby Blotzer's Ratt Experience as the sole Ratt representation.
DeMartini sought to stop the band from touring, saying they amounted to a tribute band, but Blotzer has won all legal challenges so far. The drummer claimed that he made the move because he wanted to keep Ratt active and didn't want to wait for the other classic members to decide whether or not they wanted to play or record again.
Pearcy, Croucier and DeMartini sparked speculation that they might do something together after being photographed earlier this year at a birthday party. Radio and TV personality Eddie Truck introduced the band, who did not perform under the Ratt name, but did play a set consisting entirely of Ratt material. According to Trunk's tweets, the band has no official name as of yet, but are open to suggestions. See photos and video of the performance captured by Trunk below.
As for the band currently known as Ratt, Blotzer has been touring over the past year with singer Josh Alan on vocals, and while there were some recent lineup changes, he has continued to tour under the Ratt name.
Learn More About Metal's History With 100 Metal Facts