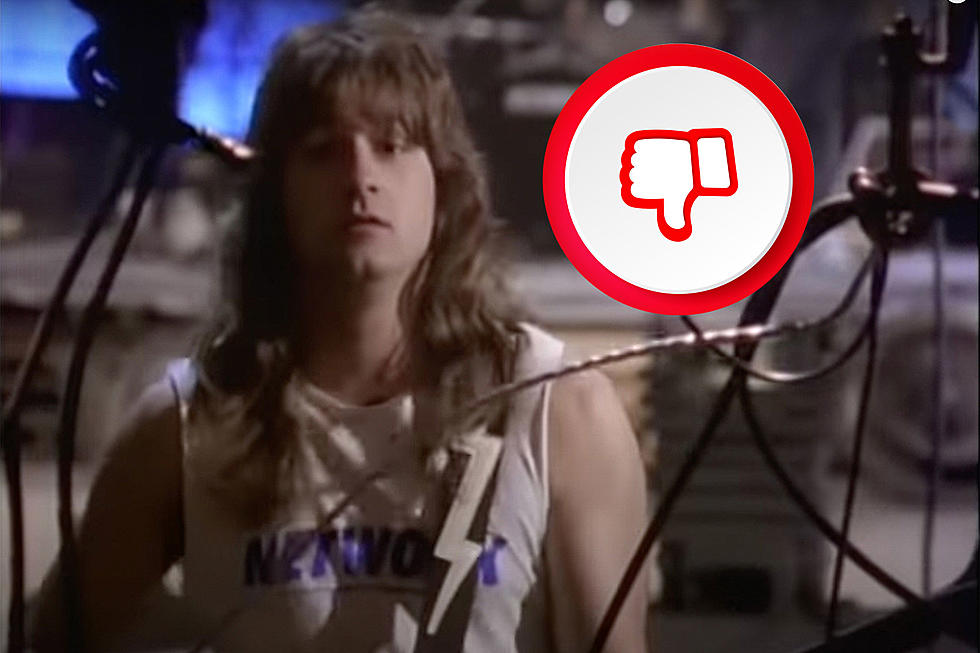 Brian Wheat Reveals the One Tesla Song He Can't Stand
YouTube: Tesla / Getty images
Tesla have had a lot of great songs over the years, as evidenced during a recent episode of Eddie Trunk's podcast where fans called in with their Top 5 favorites, but what Tesla song still doesn't sit well with with bassist Brian Wheat? That would be "Games People Play."
As part of a bigger discussion on the merits of the band's fourth studio album, Bust a Nut, Wheat revealed that "Games People Play" is the song that he can't stand. But the reason for his disdain for the track more comes from the circumstances surrounding it.
"People say to me, 'What Tesla song [do you love?]' I love them all. 'What Tesla song can't you stand?' 'Games People Play,'" explains the bassist. "It's not that I don't like the song cause Joe South [was great], and I think Jeff [Keith] sang the song great, but we were kind of forced to do it. 'Oh you need a hit. You need another 'Signs.'' And this was coming from our management and our record company. So the whole thing just started off so negative."
As it turned out, the song wasn't issued as a single, with the band instead delivering "Mama's Fool," "Need Your Lovin'" and "A Lot to Lose" off the album.
Tesla, "Games People Play"
Wheat goes on to defend the Bust a Nut album, which at the time had failed to meet the commercial standards of its predecessors.
"When Bust a Nut came out, that's when the whole grunge thing came out. Had that record come out two years earlier, maybe it would've been different," he explains. "It still sold 800,000 copies, right. The record company said, 'Oh, you're done. It's a failure.' Really?"
He adds, "Bust a Nut was a tough time ... there wasn't a lot of support for us. Granted, we were pains in the ass. I'm the first one to admit it, we could be pains in the ass, but it seems like when I look at it in retrospect, you look at Bust a Nut, people had just moved on. The record company, management, everyone. That's why they had us do that silly song."
READ MORE: 15 Artists Who Hated Their Own Hit Songs
Summing up his thoughts on the record, Wheat reflects, "We were having our problems at the time, which has been well documented, but I think out of it all, out of this whole disarray that was going on, there's great fucking moments on Bust a Nut. I think it's a great record, but it just didn't do as well as the first four, but the climate had changed. And it wasn't long after that that we broke up."
The band did split in 1996, eventually reforming in 2000 and they've remained active ever since. The group is currently touring, wrapping up a run with shows in Las Vegas this weekend and an Oct. 10 date in Perry, Ga. After that, there's two November shows in Lincoln City, Oregon Nov. 3 and 4, wrapping up their touring year, but more dates are on the horizon for January 2024. See all their scheduled stops here.
Tesla's Jeff Keith, Brian Wheat & Dave Rude Guest on The Eddie Trunk Podcast
91 Rock + Metal Acts With Two or More Top 40 Songs
These songs rocked, then rolled over into the mainstream.
Gallery Credit: Chad Childers, Loudwire