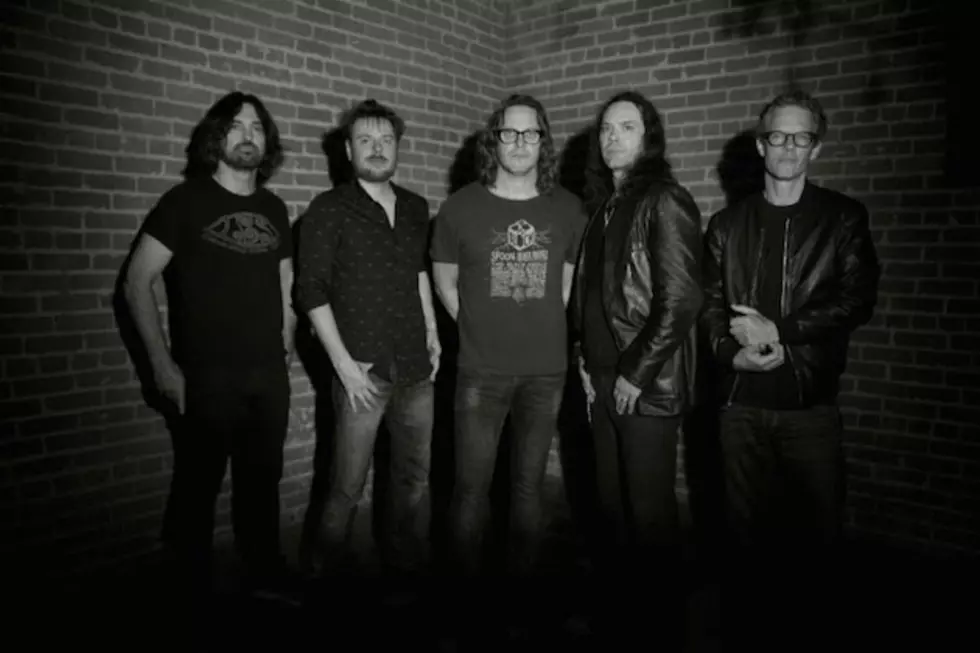 Candlebox, 'I've Got a Gun' – Exclusive Song Premiere
Pavement Entertainment
Candlebox are getting ready to release their forthcoming album, Disappearing in Airports, and they've teamed up with Loudwire to bring you a new song from the disc. Take a listen to "I've Got a Gun" in the player below.
As you can hear, the song starts with voices of news reports before kicking into some guitar-driven heaviness. Frontman Kevin Martin then delivers melodic verses and a more aggressive chorus as he uses the song to discuss some of the issues of gun control.
Martin tells Loudwire, "'I've Got a Gun' is inspired by the constant small mindedness of people who think you're trying to take their guns away from them. If you know anything about me as a person, you know that I'm highly political; you know that I'm a firm believer in people's rights 100 percent and I don't believe that anyone should take your guns from you. I'm saying is, gun control is an issue and these mass shootings need to stop and that's the approach of the song."
"I've Got a Gun" is featured on the Disappearing in Airports album, which is due April 22 via Pavement Entertainment. You can currently pre-order the album via iTunes and Amazon. Candlebox are also hitting the road in support of the album. Dates can be seen below and ticketing info can be found here.
Candlebox, "I've Got a Gun"
Candlebox 2016 Tour Dates