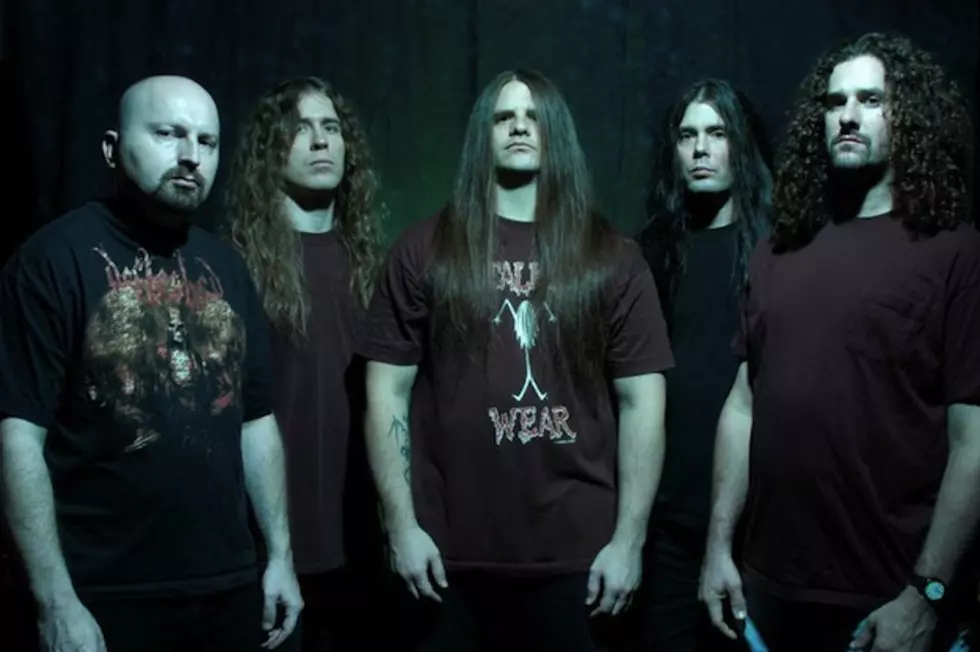 Cannibal Corpse + Between the Buried and Me Confirmed for 2012 Summer Slaughter Tour
The metal gods have smiled upon us once again with yet another awesome tour. Death metal pioneers Cannibal Corpse and tech-death virtuosos Between the Buried and Me have been officially confirmed to headline the 2012 Summer Slaughter Tour.
Rumors had been circulating about the two bands being a part of "The Most Extreme Tour of The Year," but late last night (Feb. 1) Summer Slaughter posted the following message on its official Facebook page:
The rumors are true. Summer Slaughter 2012 will be the greatest bill in the history of the tour. Cannibal Corpse is confirmed to headline with special guests Between The Buried and Me. Each Sunday will see another confirmed band on the tour get announced via the SS Facebook page... It starts this weekend. \m/
As mentioned above, another band will be confirmed for the tour every Sunday until the full lineup is completed. Rumored bands to complete the 2012 Summer Slaughter lineup include the Faceless, Job for A Cowboy, Veil of Maya and Hate Eternal. Regardless of who will be added to the monster tour, it's sure to be one of the most crushing, intense and effing sweet outings of 2012.
Stay tuned for future band announcements and official tour dates from the good people at Summer Slaughter.