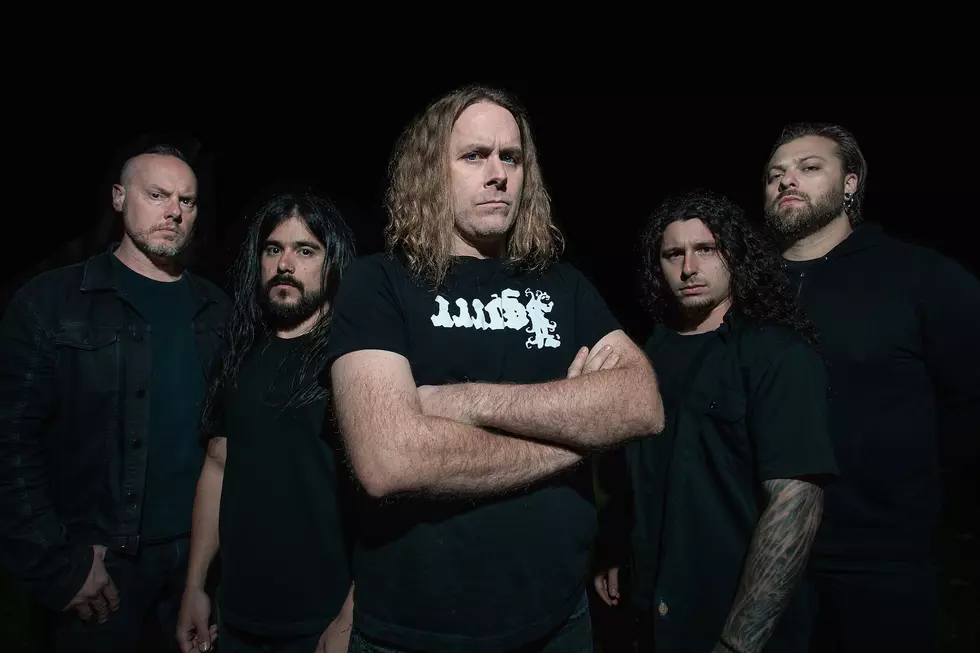 Cattle Decapitation, Carnifex + The Faceless Tri-Headline Summer Slaughter 2019
Pablo Montano
The tour gets underway July 20 in Denver, making its way east across the country before cutting back through the U.S. to a West Coast finale Aug. 14 in Los Angeles. All the dates for the tour can be seen below.
In addition to the tri-headline bill, fans can also catch sets from Rivers of Nihil, Nekrogoblikon, Lorna Shore, Brand of Sacrifice and the Headbang for the Highway contest winners.
Cattle Decapitation recently checked in from the recording studio as they prepare to release their first album since 2015's The Anthropocene Extinction. The band is at work at Flatline Studio in Westminster, Colorado with producer Dave Otero who worked with Cattle Decap on their last album as well as 2012's Monolith of Inhumanity.
Watch a special message from Cattle Decapitation announcing their participation on the Summer Slaughter tour and revealing their intent to play some new music below.
Summer Slaughter 2019 Tour
July 20 - Denver, Colo. @ Summit Music Hall
July 21 - Lincoln, Neb. @ Royal Grove
July 22 - Iowa City, Iowa @ Wildwood
July 23 - Minneapolis, Minn. @ Cabooze
July 24 - Joliet, Ill. @ The Forge
July 25 - Pontiac, Mich. @ Crofoot Ballroom
July 26 - Syracuse, N.Y. @ Westcott Theater
July 27 - Montreal, Quebec @ Heavy MTL Festival
July 29 - Cleveland, Ohio @ The Odeon
July 30 - Dayton, Ohio @ Oddbody's
July 31 - Pittsburgh, Pa. @ Rex Theater
Aug. 1 - New York, N.Y. @ Le Poisson Rouge
Aug. 2 - Providence, R.I. @ Fete Ballroom
Aug. 3 - Easton, Pa, @ One Centre Square
Aug. 4 - Baltimore, Md. @ SoundStage
Aug. 5 - Asheville, N.C. @ Orange Peel
Aug. 6 - Atlanta, Ga. @ Masquerade
Aug. 7 - Greenville, S.C. @ The Firmament
Aug. 9 - Dallas, Texas @ Gas Monkey Live
Aug. 10 - Houston, Texas @ White Oak Music Hall
Aug. 11 - Austin, Texas @ Come And Take It Live
Aug. 13 - Mesa, Ariz. @ Club Red
Aug. 14 - Los Angeles, Calif. @ 1720
The Best Death Metal Album of Each Year Since 1985