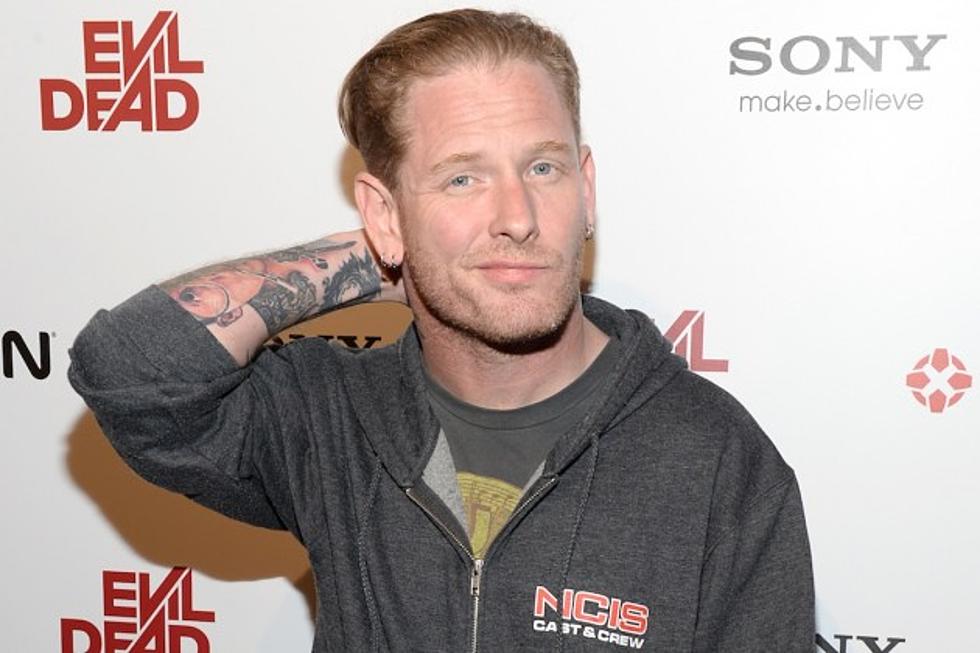 Corey Taylor Announces 'You're Making Me Hate You' Book Release + Accompanying Tour
Michael Kovac, Getty Images
Corey Taylor not only has a successful music career, but he's turning out to be quite the prolific author as well. The musician's third book is titled "You're Making Me Hate You: A Cantankerous Look at the Common Misconception That Humans Have Any Common Sense Left" and it's due July 7. In support of the book, Taylor will be heading out on a book tour that will include daytime signings and nighttime solo gigs.
The Slipknot / Stone Sour frontman will kick off the book signings on July 6 in Ridgewood, N.J. His evening solo gigs, which will see Taylor reading from the book, playing acoustic songs and answering fan questions, will kick off July 7 in New York at the Gramercy Theatre. He'll will make stops in a number of cities, wrapping up on July 19 at Los Angeles' House of Blues. Dates can be seen below.
The rocker shows off his sense of humor with the new book, sounding off in hilarious fashion about the many vagaries of modern life that piss him off. Whether it's people's rude behavior in restaurants and malls, the many indignities of air travel, eye-searingly terrible fashion choices, dangerously clueless drivers, and -- most of all -- the sorry state of much modern music, Taylor's humor and insight cover civil society's seeming decline -- sparing no one along the way, least of all himself.
The new page-turner follows on the heels of his first two books -- "Seven Deadly Sins" and "A Funny Thing Happened on the Way to Heaven." The first book dealt with the analysis of the seven deadly sins, offering Taylor's unique take, and the second was a look at the singer's experience with paranormal activity.
Corey Taylor, "You're Making Me Hate You" - The Tour:
7/6 – Ridgewood, NJ – Book Ends 6PM
7/8 – New York, NY – Bryant Park 1:30PM
7/9 – Huntington, NY – Book Revue 7PM
7/12 – Edina, MN – Barnes & Noble 1PM
7/18 – Los Angeles, CA – Book Soup 12PM
7/7 -- New York, N.Y. -- Gramercy Theatre
7/8 -- Ashbury Park, N.J. -- The Stone Pony
7/10 -- Detroit, Mich. -- St. Andrew's Hall
7/11 -- Chicago, Ill. -- Bottom Lounge
7/12 -- St. Paul, Minn. -- Turf Club
7/14 -- Rock Island, Ill. -- Rock Island Brewing Company
7/15 -- Lawrence, Kan. -- Granada Theater
7/16 -- Denver, Colo. -- Summit Music Hall
7/19 -- Los Angeles, Calif. -- House of Blues
Corey Taylor Talks Paranormal Experiences
See the Yearbook Photos of Corey Taylor + More Rock Stars