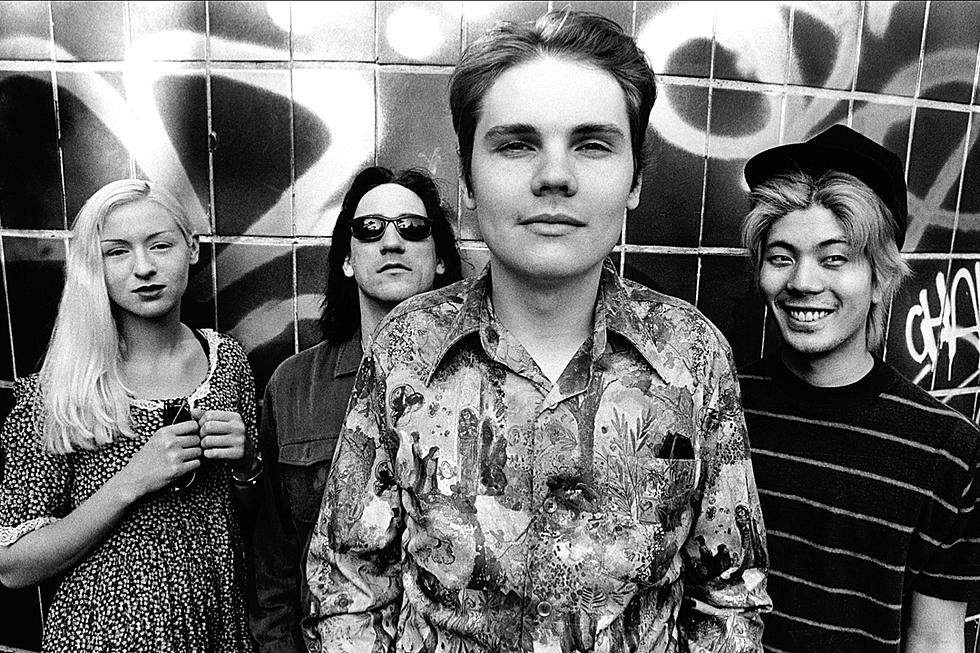 D'Arcy Wretzky Is 'Sick and Tired of Billy Corgan's Manipulation,' Smashing Pumpkins Respond [Update]
Virgin
Update: Smashing Pumpkins have issued a statement in the wake of D'Arcy Wretzky's comments on the band's reunion plans. It reads as follows: "In reuniting The Smashing Pumpkins, the band's dedication remains to its fans and its music. To that, James Iha, Jimmy Chamberlin, and William Corgan haven't played a show with D'arcy Wretzky for over 18 years. But it's not for a lack of trying. For despite reports, Ms. Wretzky has repeatedly been invited out to play with the group, participate in demo sessions, or at the very least, meet face-to-face, and in each and every instance she always deferred. We wish her all the best, and look forward to reconnecting with you all very soon."
In the lead up to what's supposed to be a Smashing Pumpkins original lineup reunion, one-quarter of the lineup D'arcy Wretzky will not be present. These past weeks it's become clearer that from Wretzky's perspective, it wasn't a mutual decision, and that Billy Corgan has intentionally pushed her out of the picture.
In an interview with Blast Echo, Wretzky said that she reached out to Corgan when he posted pictures of being in the studio, and he reassured her that James Iha "isn't here either."
"It's me and Jimmy working and [guitarist] Jeff [Schroeder]," he explained. The plan was for the original lineup to record one song together with Rick Rubin and then go on tour, and then the plan, apparently changed. Instagram posts and a leaked press photo revealed that Iha, Corgan, Chamberlin and Schroeder were recording together.
Wretzky claims she was presented with a contract for her involvement in the studio, which Corgan rescinded. "Well, that wasn't a real offer," he allegedly said. When the press photo  came out, she found out at the same time fans did, and Corgan sent her the following text (which she reposted on her Facebook):
"as far as you not being involved, there was never any decision to shut you out, or make you not welcome. It's more about getting on the same page with [the] tour first and then the necessity of the song came up… so focus on [the] tour and I think we can find the right way to have you involved. I know speaking with Jimmy, he wants you involved so that the tour is the best thing we can all give the fans and build for the future."
After the photo leaked, the contract was allegedly pulled. She recounted he said via text that both Iha and Chamberlin were "with him" on that decision to reunite without her. "I am totally disgusted with James," she said via text. "He should be ashamed of himself."
She made an addendum on Facebook, saying Corgan texted her, "Yes, there will always be a crowd but without real backing in an unbelievably tough environment to win in I will walk away so it doesn't matter that there will always be a club full of people wanting to hear old songs," implying Corgan doesn't care whether fans want the four of them together or not. She replied to fans on Facebook, saying "she wishes there weren't any sides" and "Yeah, I think people might be getting sick and tired of being manipulated by Billy."
Corgan seemed to be preparing his public defense against Wretzky last week, by insinuating in a social media post that he actually played bass on a number of Smashing Pumpkins songs, and that guitarist James Iha played on some songs as well (specifically during the Machina era, i.e. the early 2000s).
Smashing Pumpkins Albums Ranked