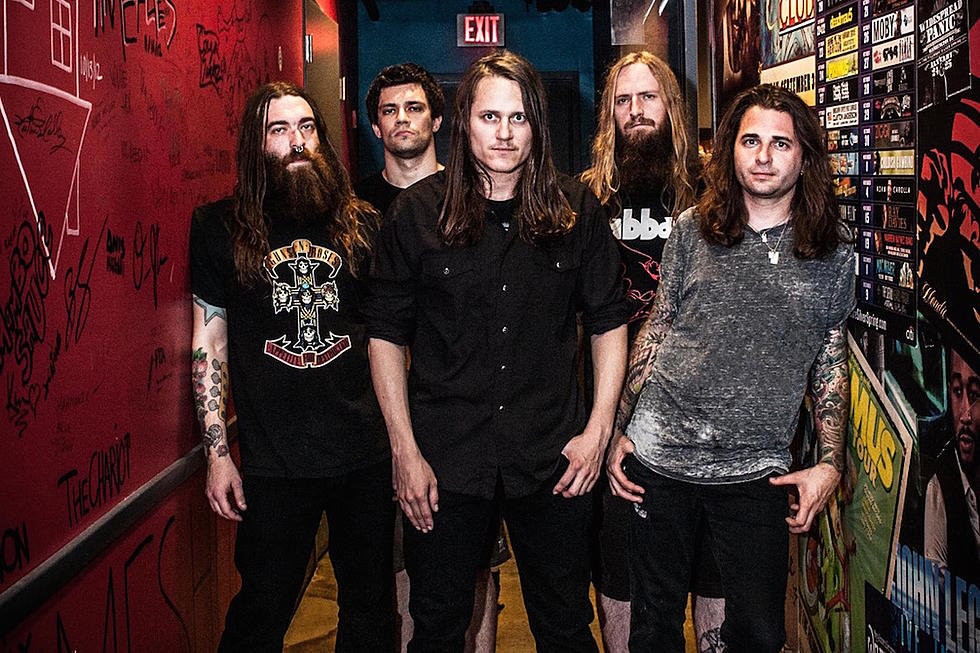 Darkest Hour Vocalist: We Never Got One Penny From 'Worst Label on Earth' Victory Records
Photo By: Pete Duvall
For well over a decade, Victory Records has been perhaps the most controversial record label in rock and metal. Lawsuits and additional accusations based in money issues have riddled the label, with Darkest Hour vocalist John Henry now claiming they never got "one penny" from Victory.
Henry just appeared on the Lead Singer Syndrome podcast hosted by Silverstein singer Shane Told. Silverstein are a former Victory band as well, so the two vocalists didn't waste any time in discussing the problems with the label. "Worst label on earth," Henry immediately threw out. "I've always been really bad at not saying what I feel."
"We were one of the few bands that completed a Victory contract," said Henry. "Five albums, yeah, ten years baby. Still haven't seen a royalty check. Hundreds of thousands of units SoundScanned—not one penny. Maybe someday, we'll get something from them, not that it's all about the money or anything … Feeding yourself is pretty tight."
When asked if he ever speaks to Victory founder Tony Brummel, Henry replied, "Oh, hell no. He'll like email Mike [Schleibaum, guitarist] every once in awhile when we have to do some business. I haven't talked to him in forever. He refuses to talk to our manager, too. It's a whole mess, not the way it should be."
A Day to Remember came out victorious in a lawsuit against Victory Records in 2013, allowing the band to self-release Common Courtesy. Hawthorne Heights also filed a highly publicized suit against Victory, seeking damages of $10 million and punitive damages of $25 million.
Darkest Hour have been receiving some of the highest praise of their career for the band's latest album, Godless Prophets & the Migrant Flora, which you can grab here.
Hear Darkest Hour's John Henry on the Lead Singer Syndrome Podcast
Best Metal Albums of 2017 (So Far)