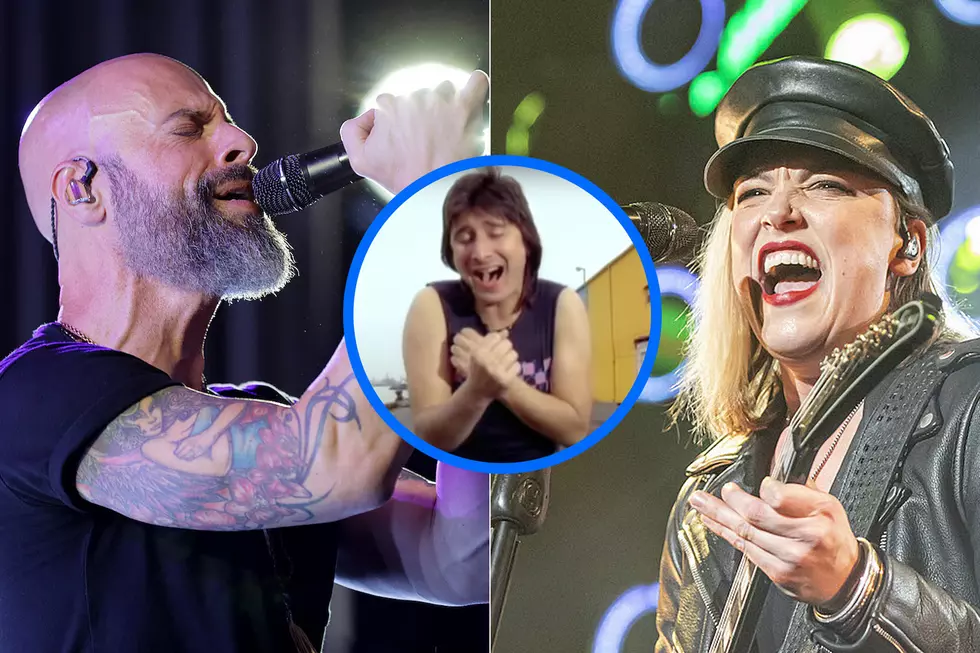 Daughtry + Lzzy Hale Give Powerhouse Vocal Performances Covering Journey's 'Separate Ways' for Song's 40th Anniversary
Getty Images for The Recording Academy / Scott Legato, Getty Images / YouTube: Journey
It takes a powerhouse voice to take on the Journey classic, "Separate Ways," so how about we give you two? Daughtry has covered the song, with a vocal assist from Halestorm's Lzzy Hale giving us the first must-listen cover of 2023!
The song is arriving today (Jan. 5) to coincide with the actual 40th anniversary of the original track's release. "Separate Ways (Worlds Apart)" initially appeared on Journey's 1983 album, Frontiers, serving as the record's lead single. The track provided a vocal showcase for Steve Perry, eventually shooting up the charts to hit No. 1 on Billboard's Hot Mainstream Rock Tracks chart and crossing over to hit No. 8 on the Billboard Hot 100. The track saw a bit of a revival over the past year with its usage in the Netflix series, Stranger Things.
"Chris Daughtry and I have been threatening to unleash a duet for years," says Lzzy Hale. "What better way to do that than by paying tribute to one of our mutual influences…. JOURNEY!"
She adds, "This song is not only part of the Stranger Things soundtrack, but has been my go-to for karaoke for as long as i can remember! I'm so honored to have been a part of this and I hope it makes you smile as big as I did while recording it!" And now we can't get the idea of Lzzy Hale doing karaoke to this song out of our head.
Daughtry comments, "I've always loved the song and I was wanting to do a classic cover and my wife and I were watching the Stranger Things season finale and there's this incredibly intense scene and 'Separate Ways' was a big part of this scene. It was so moving just the way it was used, it felt so cool and epic and I was immediately like 'THIS is the one! We have to cover this song.'"
He adds, "Then I was like, 'How can we make this extra special? What if it was a duet? What if we got Lzzy on it!!??' Needless to say I was pumped she said yes and I absolutely love how it turned out."
The cover doesn't disappoint, with Daughtry and Hale showing some serious vocal power. The Daughtry version does take a few liberties with the arrangement, allowing for he and Hale to make the cover their own. Interestingly enough, with the two booming vocalists showing off their pipes early on, the song ends with powerful whisper vocals. Take a listen below, and be sure to find the track via the platform of your choosing here.
Daughtry Featuring Lzzy Hale, "Separate Ways (Worlds Apart)" (Journey Cover)
Journey, "Separate Ways (Worlds Apart)"
35 Best Rock + Metal Cover Songs of 2022
Fiercely faithful or creatively original, these covers caught our ears.