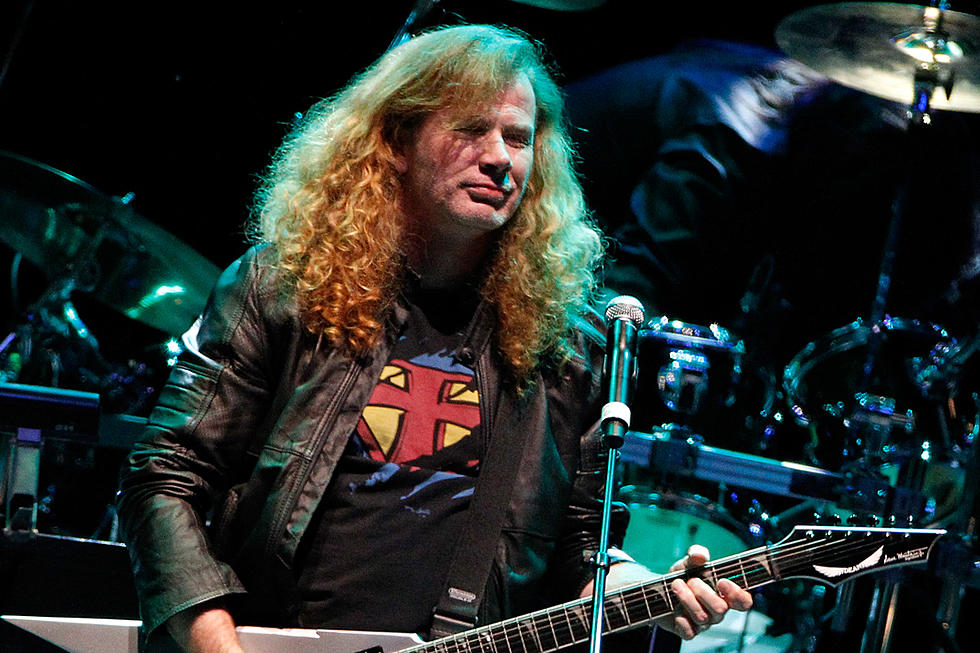 Dave Mustaine: Megadeth Fans Would Be 'Very Happy' Knowing What's Going On Right Now
Terry Wyatt, Getty Images
It's been a tumultuous time for Megadeth, as two of their members -- guitarist Chris Broderick and drummer Shawn Drover -- both announced they were quitting the band within hours of each other last month. In addition, frontman Dave Mustaine has been quiet about the band's recent happenings, which is understandable as he mourns the tragic death of his mother-in-law, whose body was found a couple of weeks ago after she had gone missing in October.
However, Mustaine just made a public comment on the status of the band, suggesting that good things are in store for the legendary metal act. In a new tweet posted Monday night (Dec. 22), Mustaine writes, "I wish Megadeth fans could know what is going on right now…you would be very happy!"
While little is known about the band's future lineup, video did surface recently of bassist David Ellefson jamming with a mystery drummer in a studio. The footage was recorded by Mustaine's son Justis. In addition, Ellefson vowed the band would continue working on its upcoming album in 2015.
While a few former Megadeth members ruled out a return to to the band, drummer Nick Menza said he would be open to the opportunity to rejoin the group.
Stay tuned for more updates on the status of Megadeth as news develops.
You Think You Know Megadeth?