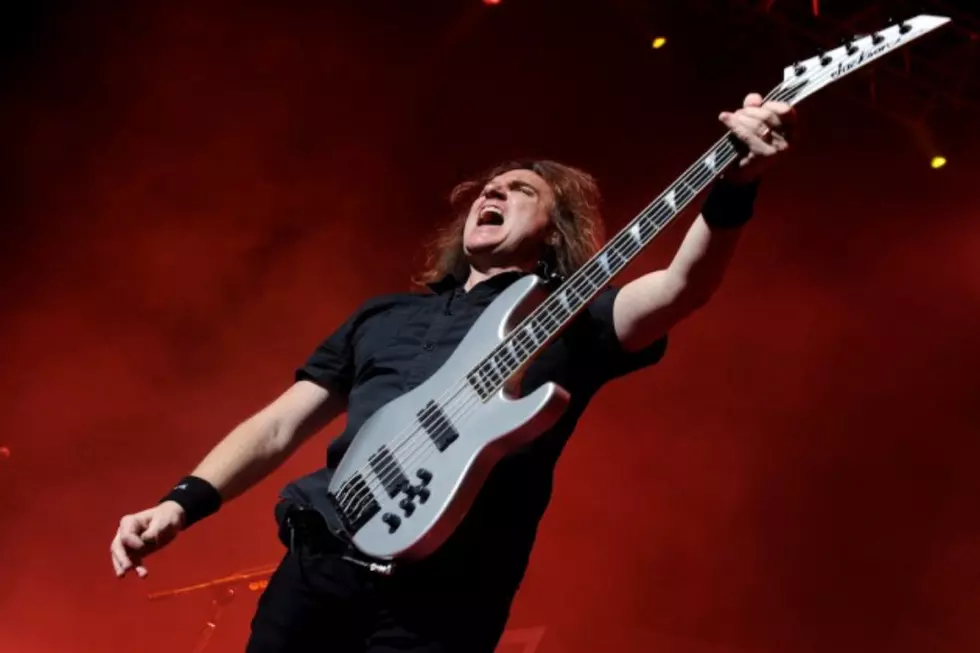 Megadeth Bassist David Ellefson Jams With Mysterious Drummer
Kevin Winter, Getty Images
While it's hard to make out the person behind the kit in the video, one candidate for the open position could be former Megadeth drummer Nick Menza. He recently took to Facebook and shared his thoughts about the possibility of rejoining the band. "Like I have said in the past, I don't rule out rejoining Megadeth and the opportunity would be totally cool. I'm open to whatever could possibly happen. That's up to Dave. Right now I'm focused on writing and demoing songs with Chris Poland and James Lomenzo."
Check out the video posted by Justis Mustaine below.
During a live online chat with the band's Cyber Army fan club, David Ellefson assured fans the band would trudge forward. "As you can probably tell by me being here today, we are not disbanding. As of right now, we are looking at all the options, of which there are many. We'll certainly continue working on the new songs for the next record."
It's been a rough couple of weeks for Dave Mustaine, who is dealing with band issues on top of some personally devastating news. His mother-in-law was found dead back on Nov. 27 after she had been reported missing a several weeks prior.
Megadeth -- You Think You Know Metal?
Megadeth's David Ellefson – Wikipedia: Fact or Fiction?