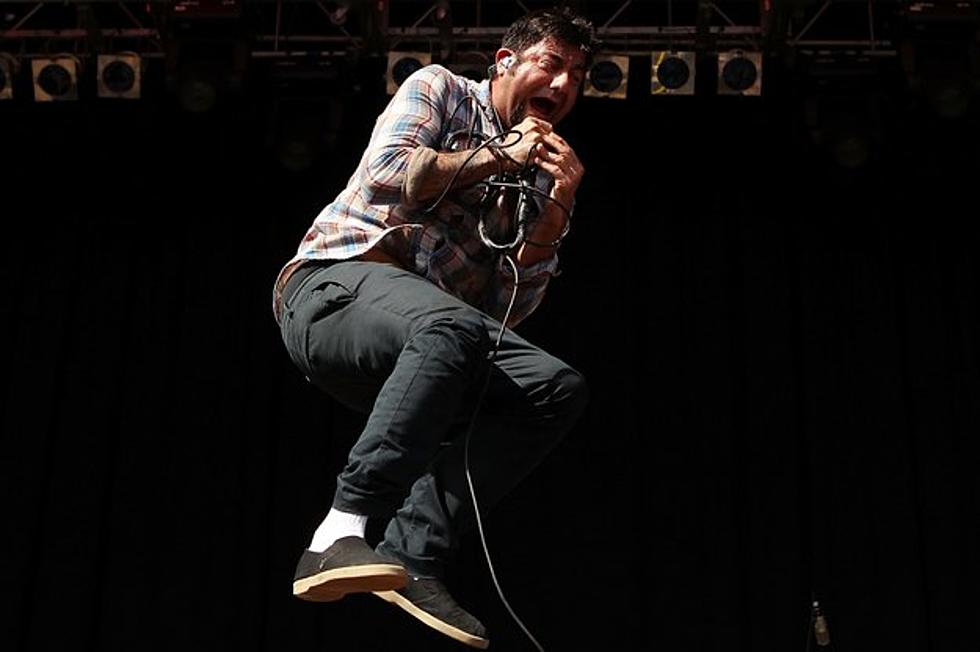 Deftones Perform New Song 'Rosemary' Live in Los Angeles
Deftones are getting the itch to play, having booked a gig on short notice at the Troubadour in Los Angeles and dropping by the Warner Bros. ski lodge headquarters, also in L.A., for a Friday performance.
During the latter event, an audience member managed to record a fairly decent audio quality version of a new track the band played during their set for the staffers and it's surfaced on the Internet.
The song in question is called 'Rosemary,' and it fits in with the moody atmospherics and stylistic shifts we've come to love from Deftones. The track starts with a slow moving guitar sound that gives a chill-out vibe to the track before a harder-edged guitar chimes in and grunges up the sound to a darker, more aggressive feel.
Speaking of the guitar work on the song, singer Chino Moreno recently stated that he and Stephen Carpenter are more in synch than ever. He explained, "It's not like on some of our previous records where you can hear that Stephen wrote all the heavy stuff and I wrote all the p—y songs. We wrote organically as two guitar players with no ego battles. I play guitar on 10 of 13 songs, which is more guitar than I've played."
The group is in the process of finalizing the details on their still-untitled next record. The band worked on the effort with producer Nick Raskulinecz, and has tentatively scheduled an Oct. 9 release for the disc.
Listen to the New Deftones Song 'Rosemary'