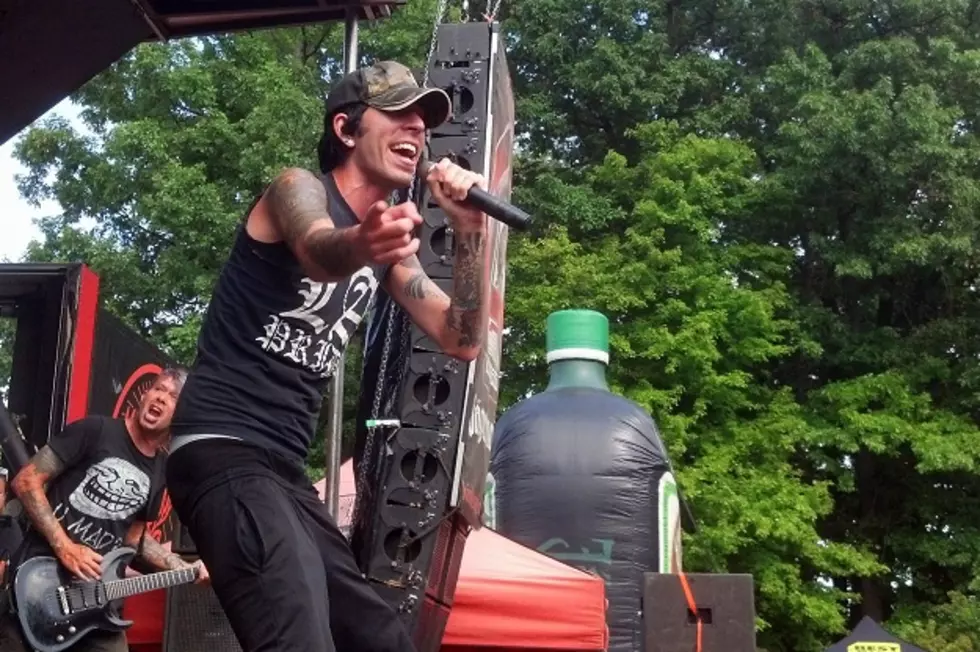 Deuce Suing Former Hollywood Undead Bandmates for Assault and Battery
Photo by Anne Erickson
Hollywood Undead and former vocalist Deuce didn't part on the best of terms, but the singer alleges that things only escalated after he left the band with at least two of the band members beating him up outside of a Hollywood club. As a result, the vocalist has now taken legal action against his former bandmates.

TMZ reports that after sharing the story of the attack earlier this year, Deuce consulted with attorneys and is ready to move forward with a lawsuit against his former cohorts claiming assault and battery.
Following the incident, the singer told Loudwire, "You know when six guys come up and go after you, when you're drunk – I don't really see that as a tough lose. If they want to grab one person and I grab one person, I'm a small dude I weigh 140 pounds, if they want to go one on one fine – not six guys jumpin' you out of nowhere. I don't know what kind of move that is."
Deuce cited Dylan "FunnyMan" Alvarez and Jorel "J-Dog" Decker in his police report earlier this year, claiming that the pair continually punched and kicked him outside the Angels & Kings club in Hollywood on May 25. He's suing for unspecified damages.
The vocalist also claimed that there were a pair of men videotaping the attack as he was being beaten.
Back in April, Deuce released his debut solo disc, 'Nine Lives,' which has yielded the hits 'America' and "I Came to Party.'