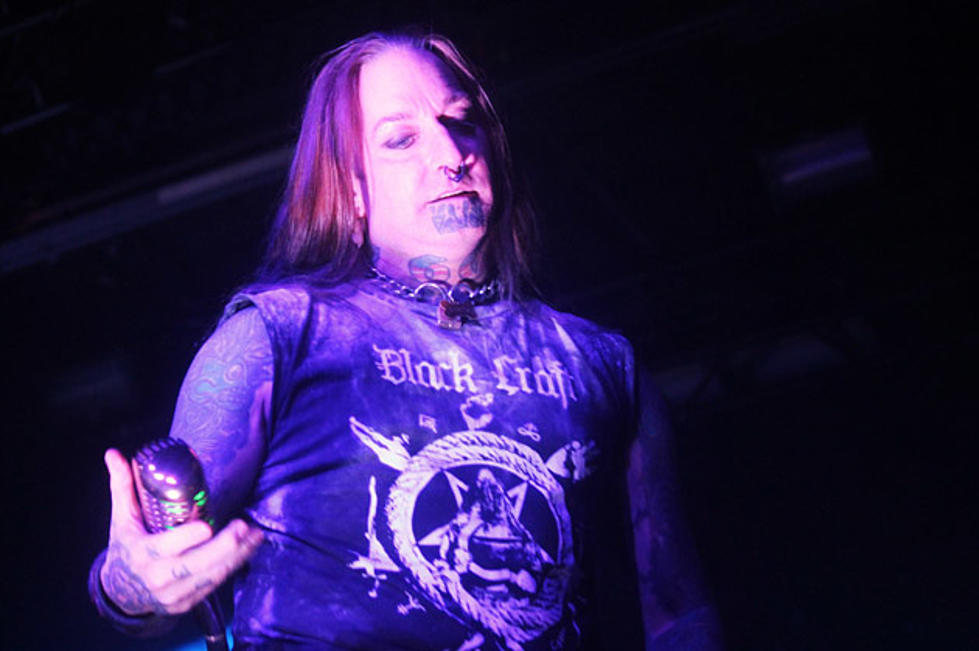 DevilDriver Frontman Dez Fafara on Family Life vs. Rockstar Life
Liz Ramanand, Loudwire
Frontman Dez Fafara is known for his intensity onstage, whether it's with DevilDriver or with Coal Chamber, but in a recent interview with Loudwire he talked all about "shedding that skin" when he's home.
Fafara, a husband and father of three, expresses that even though he keeps his swagger onstage, when he comes home from the road to his family they are what keep him grounded. "My family is so important, my wife is my best friend – raising three boys, the difficult thing about being a musician is that you're gone a lot. What I do I do for my family so they can keep a roof over their head so they can have a normal life."
Fafara also shares that he's not into the party lifestyle on the road or in general. "I rarely do the after show party thing, you'll rarely catch me in the bar having a drink, you won't see me in the club. When I'm off at home, I'm making dinner for the family, I'm a family guy. I'm really happy that they support me because I am gone on the road a lot. I have a great wife at home and a nice normal life."
He adds, "I don't bring any of that rock 'n' roll stuff at home whatsoever. As a matter of fact I like to shed that skin the minute I come home – 'rockstar' is such a dirty word I don't even play that game. I've met so many of them over the last and it always bums me out when I meet a dude with an ego because he forgets about beng that kid listening to records and CDs and then he became the d---, he became the a--hole."
Fafara concludes, "I never stop looking from the outside in. I really try not to have any ego until I grab a mic; onstage you have to have some form of it in order to get the job done but I shed the skin especially when I walk into that house, my wife would never put up with that."
Stay tuned for our full interview with Dez Fafara.