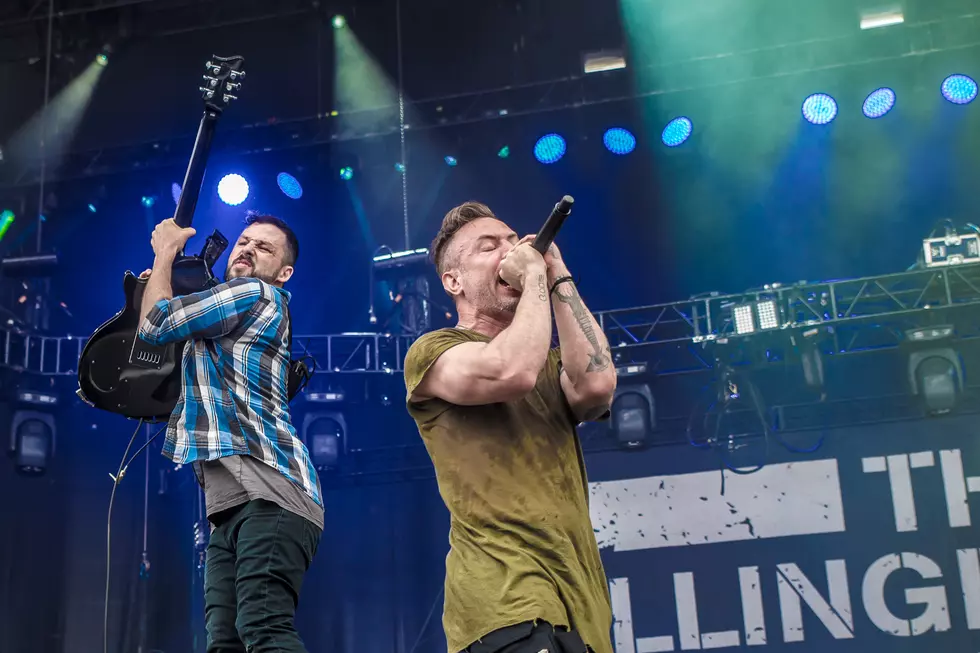 Dillinger Escape Plan Welcome Mike Patton for New York Show, Plus News on Korn, Tom Morello + More
KEVIN RC WILSON
In addition to the big stories we covered today, Wire-to-Wire provides you with some of the other key rock and metal news items from Nov. 9, 2017:
- As if the Dillinger Escape Plan's final shows weren't already in demand enough, the band just revealed that their Dec. 27 show at New York's Terminal 5 will feature Mike Patton joining them as they revisit their 2002 EP, Irony Is a Dead Scene. Get details on the last remaining tickets here.
- Story of the Year are building up to the release of their Wolves album, due Dec. 8, and they've just unleashed a triumphant new track titled "I Swear, I'm Okay." Take a listen to the track here.
- Crematory have revealed that their next studio album is named Oblivion and will be released on April 13. See photos from the studio sessions and get more details here.
- Insomnium have announced dates for their 2018 Winter's Gate North American tour. The trek launches May 23 in Cleveland and runs through June 24 in Worcester, Mass. Get dates and more details here.
- Rising rockers Farewell to Fear have revealed the performance-based video for their new song, "Waiting for Sunrise." The song is featured on the band's still-untitled 2018 album. Look for more details coming soon, and watch the clip here.