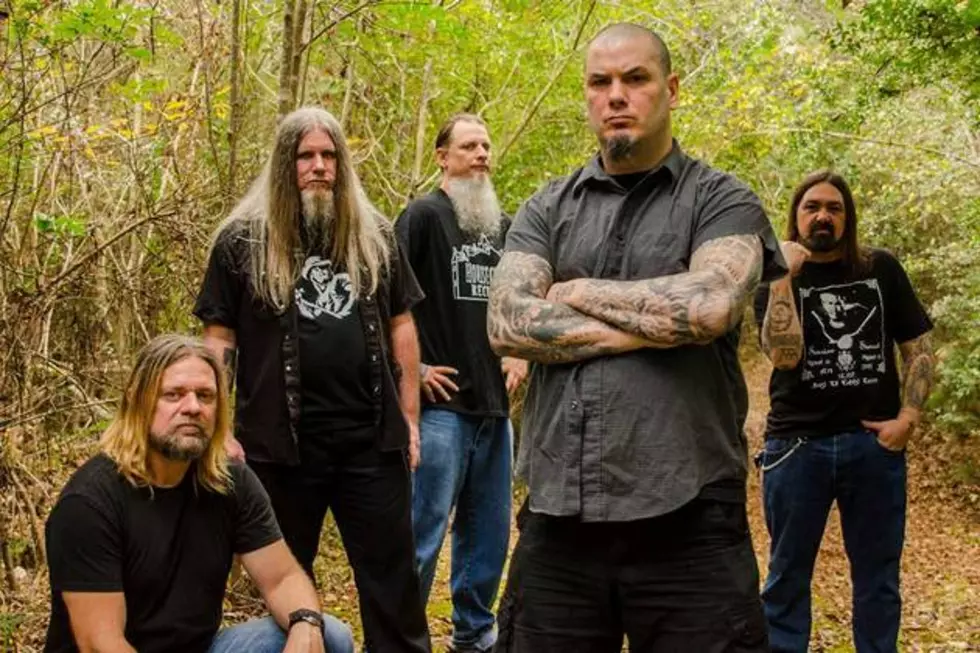 Down Finish Next EP for Early 2014 Release
Facebook - Josephpdorignaciv
We already knew that Philip Anselmo had finished his vocals for Down's next EP. Now, it been revealed that the entire EP is complete. In a recent photo posted on their Facebook page, there's a big pile of empty beer cases with the caption "EP Two is done!!! And there was much rejoicing!"
The follow-up to 2012′s 'Down IV Part I – The Purple EP' doesn't have an exact release date yet, but the band says it is coming in 'early 2014,' so it should be sometime in the next couple of months.
Guitarist Pepper Keenan spoke to the Metal Hammer radio show about the EP: "It's kind of slight continuation of the first EP, but it's a little bit more… It's hard to say, man… It's more… I wouldn't say 'aggressive,' but it's definitely got some freaky guitar stuff on it. And it's definitely got a pretty good groove factor."
Keenan continued: "And we spent a lot of time trying to make all the songs [fit together stylistically]. We had several songs that didn't quite match it, so we kind of [set them aside] and we're gonna move them to another EP. But it's got a super-heavy vibe to it, man. I mean, I'm really excited about it. Everybody in the band is excited about it."
The EP from Down will be the first for new guitarist Bobby Landgraf, who took over after Kirk Windstein left the band last year to focus exclusively on Crowbar. A new album from Crowbar is expected in late spring. See the new Down lineup in the image above.
Down are headed down under in February for five Soundwave Festival shows in Australia. They are also slated to play UK's Bloodstock Festival in August.