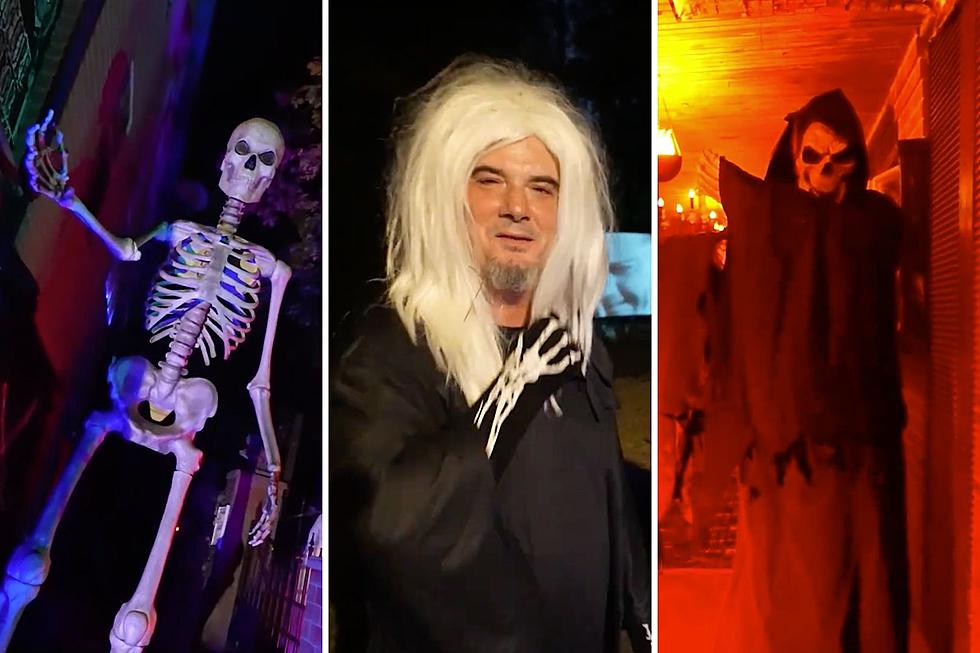 Pantera's Philip Anselmo Turns His Entire Home Into a Haunted House for Halloween – Watch
YouTube: Housecore Records
Pantera vocalist Philip Anselmo celebrated Halloween 2023 by turning his entire property into a scary haunted house, as he has for the past three years.
And we mean the entire property! This year, through some new videos from the musician's own Housecore Records, we're getting an up-close look at how expansive and spooky the Anselmo haunted house is. Plus, we get a peek at its construction in the days preceding Halloween. For sure, the Pantera vocalist takes the spooky holiday to a new level, as you will clearly see.
Watch the videos down below.
READ MORE: Ozzy + Sharon Osbourne Dress as Kanye West + Bianca Censori for Halloween
"For the past 3 years Housecore Records has created a haunted house for family and friends," the title card on the construction video explains. "We were given a guided tour as it was being constructed."
Inside Philip Anselmo's Haunted House
By way of introduction, the Pantera rocker himself offers offers, "Philip H. Anselmo here. It's Halloween time. I like to get uproarious with my stuff. So I'll show you — you'll get the idea."
The musician proceeds to show off a few of the many horror props he has purchased over the years, explaining the different price points for the equipment.
As for the house itself, its endless horrors literally apepar to take up the entire home — both inside and out. There are so many scary props and gags, it's as if you're walking through the house from Rob Zombie's House of 1000 Corpses. (The video also features music from Anselmo's Down.)
We'd sure love to take a real-life tour through Anselmo's personal haunted house!
Pantera
In 2022, Pantera reunited as a celebratory version of the band with Anselmo and bassist Rex Brown jointed by two new recruits, Anthrax's Charlie Benante and Black Label Society's Zakk Wylde. They took over the duties of the late Vinnie Paul and Dimebag Darrell, respectively.
The celebratory Pantera are on tour through 2024.
Want more rock and metal news? Subscribe to Loudwire's newsletter and download the Loudwire app to keep up with the latest.
Philip Anselmo's Housecore Horror Home Haunt '23
Phil's Haunted House - Under Construction
15 Rockers Who've Appeared in Horror Films
Scroll down for a look at 15 rock musicians who have appeared in horror films.
Gallery Credit: Loudwire Staff