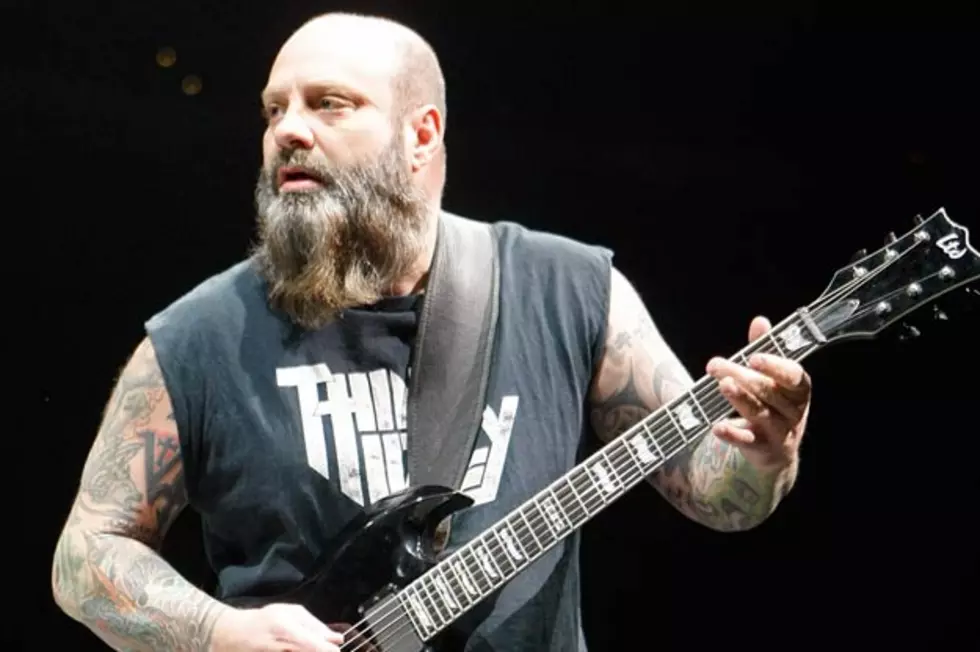 Kirk Windstein Exits Down To Focus on Crowbar
Ethan Miller, Getty Images
Kirk Windstein, who has been a member of Down, Crowbar and Kingdom of Sorrow, has apparently stepped away from Down to focus on Crowbar. He's the vocalist and also plays guitar for Crowbar, whose last album was 2011's 'Sever the Wicked Hand.'
He posted the following on Crowbar's Facebook page: "For months now I have been posting that I am concentrating on Crowbar 100% FULL TIME... 2014 marks the 25th anniversary of Crowbar and its a great feeling to put my heart and soul into something that I created so long ago. We are entering the studio 12/16 to record our 10th full length record, look for a late Spring release on E1. See y'all on the road with Crowbar!!!"
Crowbar recently had a lineup change, with bassist Patrick Bruders exiting. He was replaced by Jeff Golden. Windstein's guitar slot in Down has been given to the band's stage manager, Bobby Landgraf.
Landgraf confirmed his Down membership on his Facebook page: "Feeling very lucky to have this gig w DOWN.... It wouldn't be the same without Kirk Windstein's blessing. He is Riff Lord and the new Crowbar will be amazing.."
A video recently posted on Down's Facebook page indicates that Philip Anselmo and company are working on new material as well.