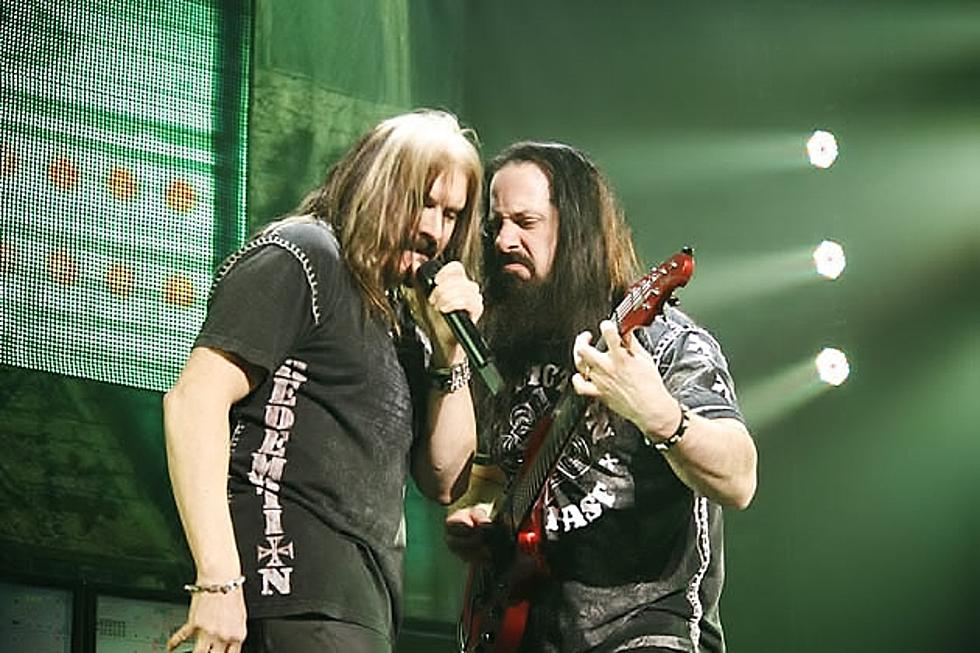 Dream Theater To Play Upcoming Album In Its Entirety During 2016 European Tour
Liz Ramanand, Loudwire
We still don't know the exact release date (although it is expected to be released in early 2016) or title of Dream Theater's next album, but there has been an announcement that sheds a little more light on their plans. The band revealed some European tour dates beginning in February of 2016 in which they will play their upcoming album in its entirety.
The first show of the tour will be at London's legendary Palladium on Feb. 18. Shows in other cities including Amsterdam, Oslo, Stockholm, Paris and Milan have also been announced, with more dates to be announced in the near future. For all their current dates and pre-sale ticket information, go here.
In an interview with Revolver, guitarist John Petrucci revealed he's producing the album that's being recorded at Cove City Sound Studios in New York. "We did the last couple albums there," Petrucci says. "It's a great spot for us. It's not too far from where I live and it's where the band originated. It's like home away from home for us."
As to what fans can expect from the record, Petrucci says, "The new album will be a further progression of the band's creative identity. Every time that we go into the studio, we always try to make something that's better than the last. Everybody in the band has this kind of attitude where we love doing what we do, we're very lucky to be able to do what we do, and we feel that the best is still to come. That's partially why we self-titled our last album, because it signified a new beginning, and the strength of the belief that we have in the future of the band."
Dream Theater's last album was a self-titled effort released in 2013, and was their third consecutive release to crack the top ten on the Billboard 200 album chart.
See Where John Petrucci Ranks Among the Top 50 Hard Rock + Metal Guitarists
You Think You Know Dream Theater?