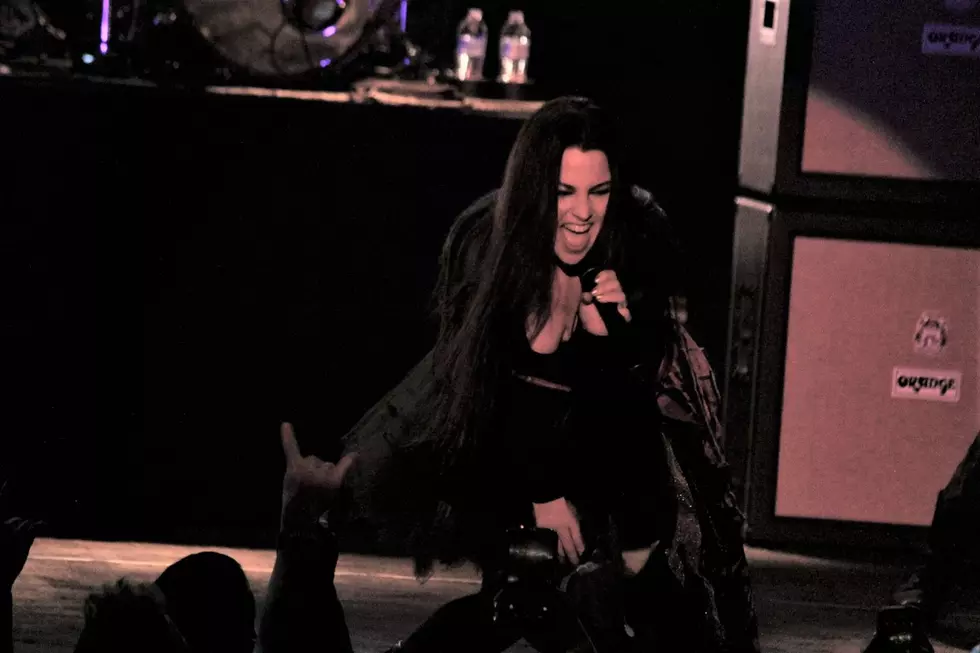 Evanescence's 'Synthesis' Debuts at No. 8, Plus News on Riot Fest 2018, Gary Clark Jr. + More
Liz Ramanand, Loudwire
In addition to the big stories we covered today, Wire-to-Wire provides you with some of the other key rock and metal news items from Nov. 21, 2017:
- Congrats to Evanescence, as the band's new Synthesis album debuted at No. 8 on the Billboard Top 200 Album Chart. The disc also debuted atop the Rock Albums chart.
- Chicago's Riot Fest will return the weekend of Sept. 14-16 in 2018. Lineup details will be revealed at a later date, but you can get in on the early-bird pre-sale beginning tomorrow (Nov. 22) at 11AM ET. Head to the festival site for more details and check out a teaser trailer here.
- Gary Clark Jr.'s current single "Come Together" will be heard at the top of the pre-game ceremonies on FOX for the Minnesota Vikings-Detroit Lions Thanksgiving Day game in Detroit. The festivities begin at 12:30PM ET. In addition, Clark will also perform on Conan on Dec. 12.
- Glassjaw are ramping up to the Dec. 1 release of their Material Control album by issuing a pair of teasers. Watch the snippets here and here.
- The Bronx will release three rare Black Friday vinyl releases for each of their first three albums, aptly titled I, II and III. Head here to order. In other Bronx news, the band will host their third annual "White (Drugs) Christmas" show Dec. 7 and 8 at Slim's in San Francisco and Dec. 9 and 10 at Alex's Bar in Long Beach, Calif. The Bronx and their alter-ego Mariachi El Bronx will both play. Tickets can be found here.
- Weird Al Yankovic has teamed up with Osaka Popstar for a cover of the Ramones' "Beat on the Brat." The song, which can be heard here, will appear on the Demented Punk compilation, Dr. Demento Covered in Punk, due Jan. 12. For more details about the disc, head here.