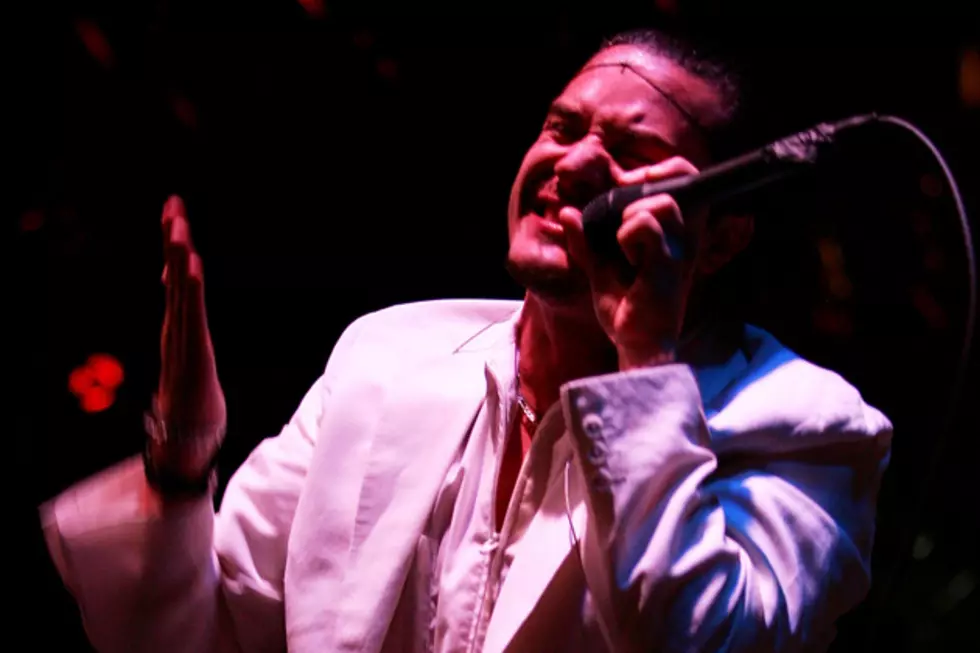 Faith No More Tease Possibility of New Music
Karl Walter, Getty Images
Faith No More once sang, "You want it all, but you can't have it." But could they be re-thinking that statement?
The band enjoyed a successful run in the late '80s and '90s, only to disband in 1998 after releasing the underrated 'Album of the Year' disc a year prior. Years went by, but in 2009 the band eventually decided to reunite for a very well received tour by fans. After trekking around the world and hitting many a festival along the way, the touring eventually slowed and many wondered if that was it.
But now it looks as though we haven't seen the last of Faith No More -- not by a long shot. The group just launched a new Twitter account and one of their first posts appears to hint at the possibility of new music. It reads: "The reunion thing was fun, but now it's time to get a little creative." The tweet can be read below:
Faith No More released six studio albums between 1985 and 1997, with the final four releases featuring Mike Patton on vocals. They generated such hits as 'Epic,' 'Falling to Pieces,' 'We Care a Lot,' 'Midlife Crisis,' 'Ashes to Ashes' and 'Last Cup of Sorrow.' What will the future hold for Faith No More? Keep an eye on their newly launched Twitter account for details.
The band has also announced a series of European summer festival show. Check out the dates here.