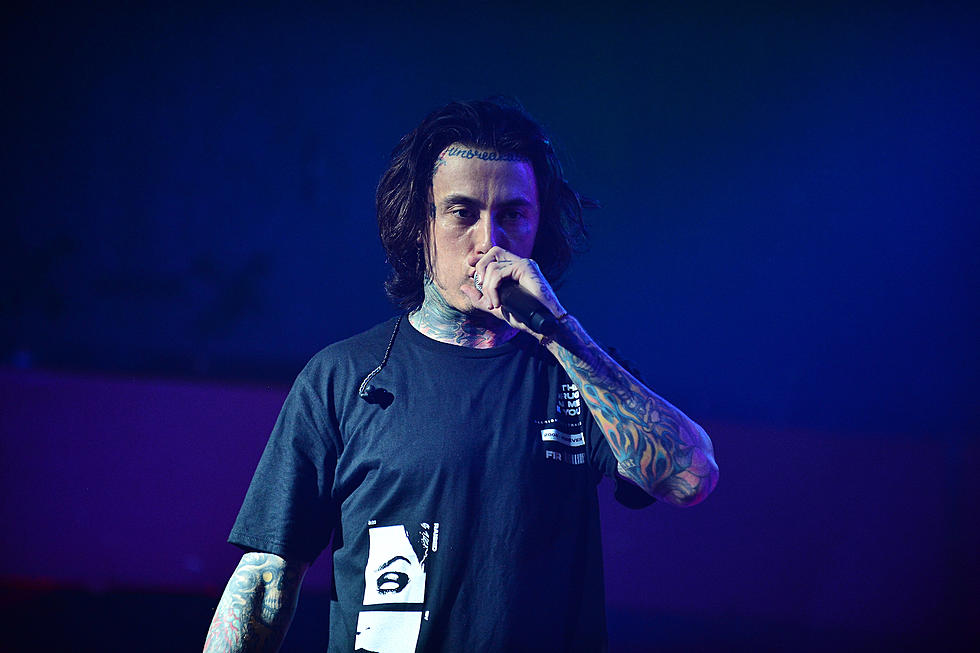 Ronnie Radke Wipes His Social Media Accounts of All But One Photo
Johnny Louis, Getty Images
At some point recently, Falling in Reverse singer and dedicated social media user Ronnie Radke wiped his personal Instagram (@ronnieradke) and Twitter/X (@RonnieRadke) accounts of all but one photo, leading some to presume Radke's teasing something on the way from Falling in Reverse.
However, on his Instagram Story, Radke continues to go after others, evincing his well-documented anger around others' gender identities. In one pair of images on his Story, he singles out a user who identifies as she/they/he and who appeared to have left a comment critical of Falling in Reverse.
READ MORE: Ronnie Radke Goes Off About Pronouns + American Freedoms, Fans Respond
That user apparently said in their comment, among other things, "Falling in reverse is a fucking joke," which Radke shares in his screenshot. In an adjoining slide, Radke includes a shot of the user's main profile, where they list their pronouns and describe themselves as "femme genderfluid." Radke writes atop the image, seemingly directed at the user, "hey bro we're going to war."
The sole photo Radke left on his Instagram grid is a dark image of what appear to be droplets of water hued in a red tone. It is currently the singer's profile pic on both Instagram and Twitter, as well as a post on Instagram.
Could this possibly mean the long-promised Falling in Reverse EP, Neon Zombie, is finally set for release? After it was announced, it was thought it might collect the band's singles since 2022. However, no release date or track list has yet to be revealed.
See screenshots of Radke's Instagram Story below.
Sign up for Loudwire's newsletter and download the Loudwire app for rock and metal news.
Ronnie Radke Story - Oct. 18–19, 2023
Ronnie Radke Post - Oct. 18, 2023
The 47 Rock + Metal Songs With Over One Billion Spotify Streams
Recapping the rock and metal songs that have eclipsed one billion streams on Spotify.
NOT INCLUDED: The definition of rock is incredibly broad today and, in this list, we've elected not to include pop/rock acts such as Imagine Dragons, Maroon 5, Twenty One Pilots, 5 Seconds of Summer, Coldplay, Goo Goo Dolls, Gym Class heroes and Train.
Gallery Credit: Joe DiVita