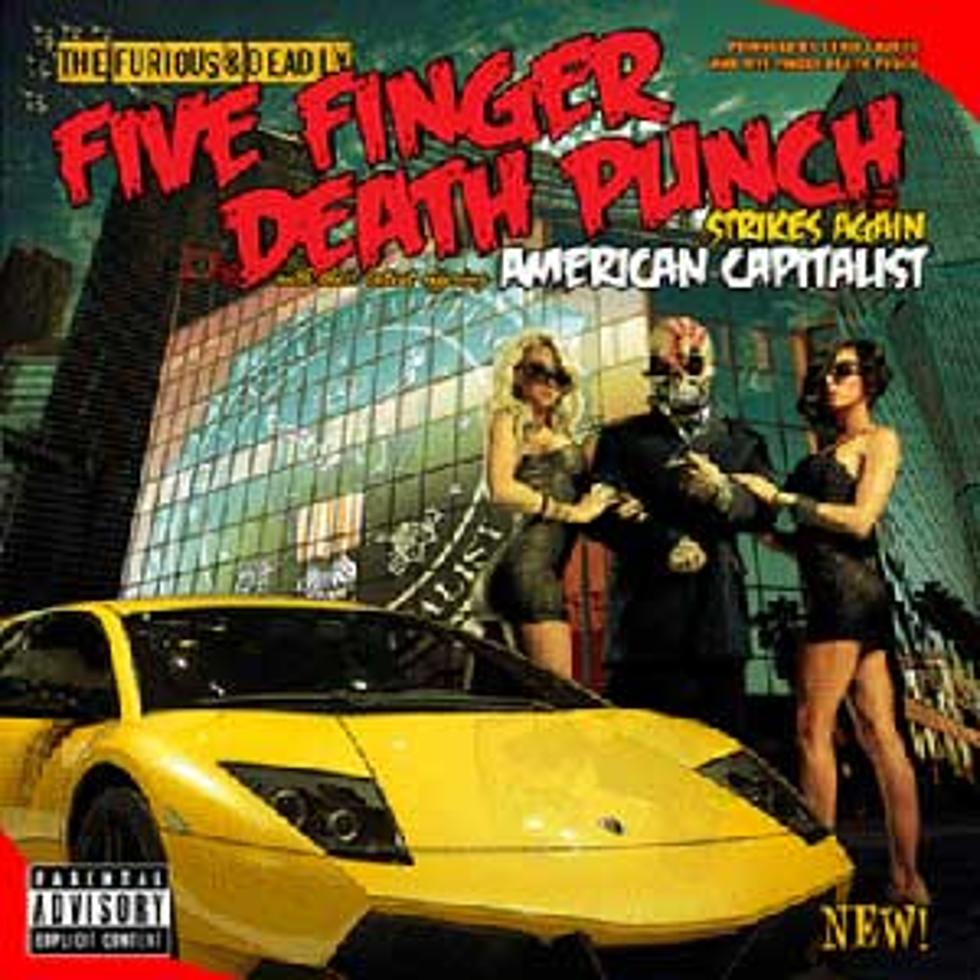 Five Finger Death Punch Reveal 'American Capitalist' Cover Art
The cover has a B-movie-meets-comic-book feel, with a twist of metal including all the essentials -- fast cars, scantily clad women and the masked Five Finger Death Punch character coming to life. Fans have already started to weigh in on the art, so what do you think?
The first single from the disc is 'Under and Over It' and is quickly becoming the band's most successful single to date. Fists up straight out of the gate it was the most-added song on Active Rock Radio charts the week it was released as well as the No. 1 selling song on the iTunes Rock chart during that same week. Read our review of the single here.
5FDP kick off their 'Share the Welt' tour on Oct. 15 alongside All That Remains, Hatebreed and Rev Theory. In our recent interview with guitarist Jason Hook he tells fans what they can expect on this tour: "We're trying to build things into the show that are new and fresh and haven't been done before." Read more about what he told us regarding the trek and 'American Capitalist' here.