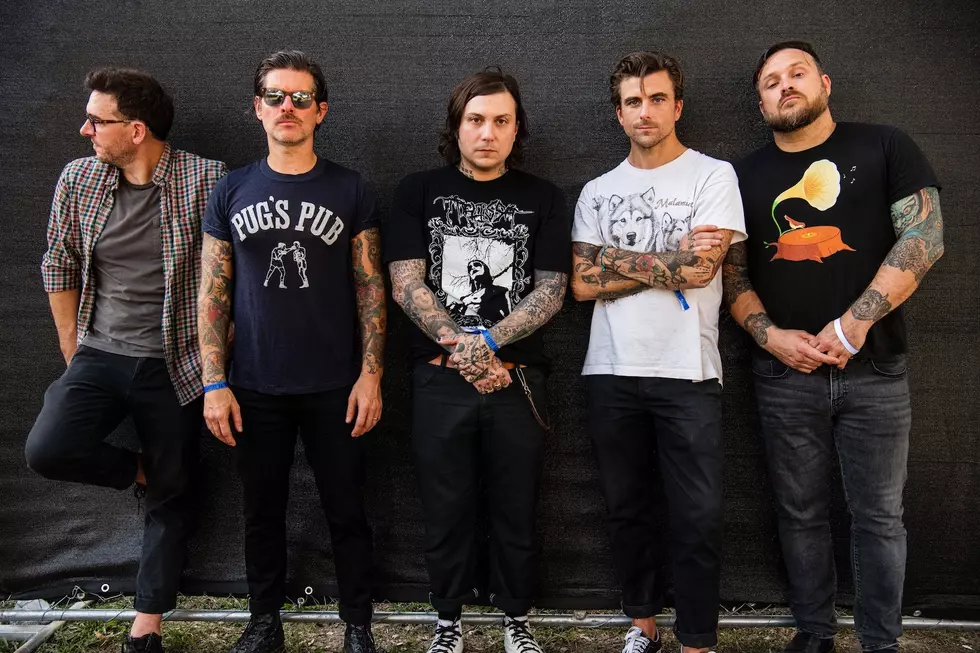 The 10 Best Live Shows Frank Iero (My Chemical Romance, L.S. Dunes) Has Ever Seen
Mark Beemer
What are the 10 best shows Frank Iero (L.S. Dunes, My Chemical Romance) has ever seen? Come find out!
As a super dynamic guitarist, Iero has showcased his wide range of influences across a multitude of bands, the latest being the don't-call-them-a-supergroup L.S. Dunes, which also features his good buds Anthony Green (Circa Survive), Tucker Rule and Tim Payne (Thursday) as well as Travis Stever (Coheed & Cambria).
That pool of inspiring artists is clearly reflected in Iero's list below, where he recounts in amusing detail what made each of these 10 concerts so special, having provided enduring memories and fortified friendships.
What's even cooler is when your idols begin to see you as an equal or simply acknowledge your existence in a flattering way, such as leaving a signed drum head behind after learning that Iero is a huge fan of one widely influential group that merged elements of rock with the burgeoning rap and hip-hop scenes of the '80s.
There also was a bit of a revelatory moment during a Foo Fighters gig that reminded Iero of songwriting advice his father had passed on. "That guy's always right," he says of his dad and those ever-useful words of wisdom.
Check out the full list below and, while you're at it, hit play on L.S. Dunes' "Permanent Rebellion" below while you check out Iero's picks for the 10 best shows he's ever seen.
Get your copy of L.S. Dunes' 'Past Lives' album (out now) here and follow the band on Instagram, Twitter, Facebook and Spotify.
L.S. Dunes, "Permanent Rebellion"
10 Best Live Shows Frank Iero Has Ever Seen
The My Chemical Romance and L.S. Dunes guitarist recalls the best concerts he's ever been to.
Scene Albums That Went Platinum