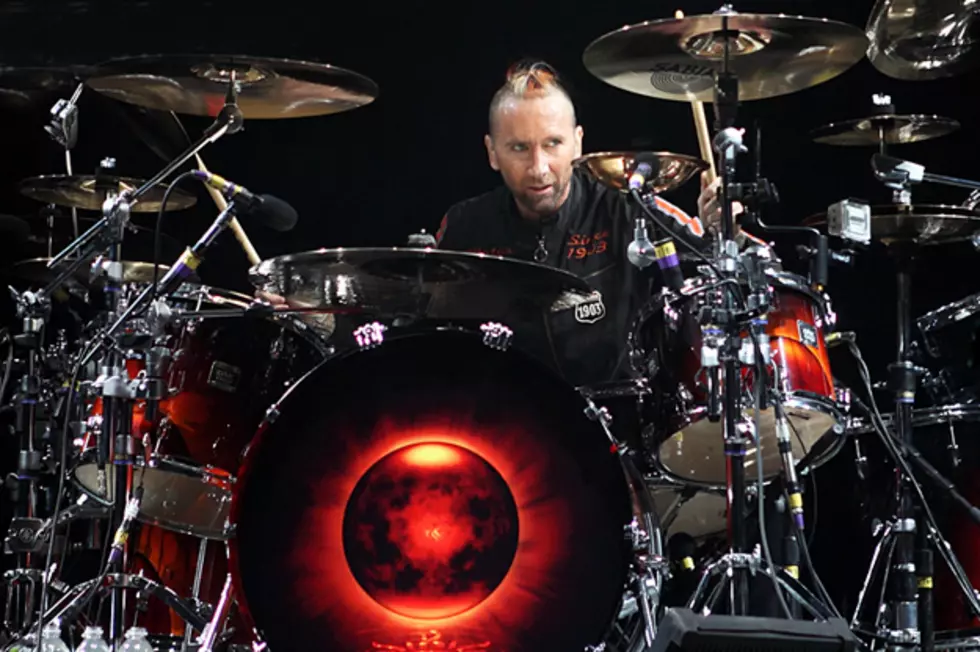 Godsmack's Shannon Larkin Dishes on 'Cryin' Like a B*tch' + Ugly Kid Joe
It's been over a year since Godsmack released 'The Oracle' and their hit single 'Cryin' Like a B*tch,' but music fans still can't get enough of the song or the swirling rumors about who it was written about (cough, Nikki Sixx, cough).
Godsmack drummer Shannon Larkin recently dialed in to Wyoming's Rock 96.7 to answer some fan submitted questions and cleared the air on the song's origin as well as discussing the upcoming Ugly Kid Joe Reunion.
Regarding  'Cryin' Like a B*tch,' Larkin insists the song concept had nothing to do with Nikki Sixx and everything to do with San Diego Chargers quarterback Philip Rivers sniveling on the sidelines. "I had seen the AFC Championship game between the San Diego Chargers and the New York Jets. The Jets just stomped the Chargers and I'm a Raiders fans so I'm not a Chargers fan at all. I was rooting for the Jets all the way."
He continues, "The camera zoomed in on Chargers quarterback Phillip Rivers and there he was crying on the sidelines ... at an NFL game. I just thought that was the funniest thing as a Raiders fan, he was crying like a b*tch. I went to the rehearsal spot that day and told Sully it would be a great song title. Within three hours we had the song written, that's where the song came from honestly."
So, the song really isn't about Nikki Sixx? Not so fast! According to Larkin, "Sully is a singer that likes to write all the lyrics and sing his own words, so he went ahead and wrote that song. I don't want to speak for him but I know that certain lines were directed at Sixx and only because there were some clashes of egos on the Cruefest tour we did. There certainly were some words said. I think that's how the whole rumor started that the song was about Nikki, but in reality, the song was about Phillip Rivers. Raiders, baby!"
For those not in the know, before his time behind the Godsmack kit, Larkin played in Ugly Kid Joe. The band churned out hits like 'Everything About You' and 'Neighbor' in the early '90s. Ugly Kid Joe recently reunited to put together an EP. "We're just thinking about how to release it. We don't have a record label or management, it's just the five of us together. Our guitarist, Dave Fortman, went on to be a famous producer so he produced it. I'm definitely going to be a part of it. Whether I can tour with them the whole time I don't know, because of my day job with Godsmack, the best day job there is. I'd definitely play shows with them, though," reports Larkin.
To hear more from Larkin, including who the best drummer in Godsmack is between him and Erna, his favorite songs to play live and what musicians leave him star struck, listen to the full interview on Rock 96.7.