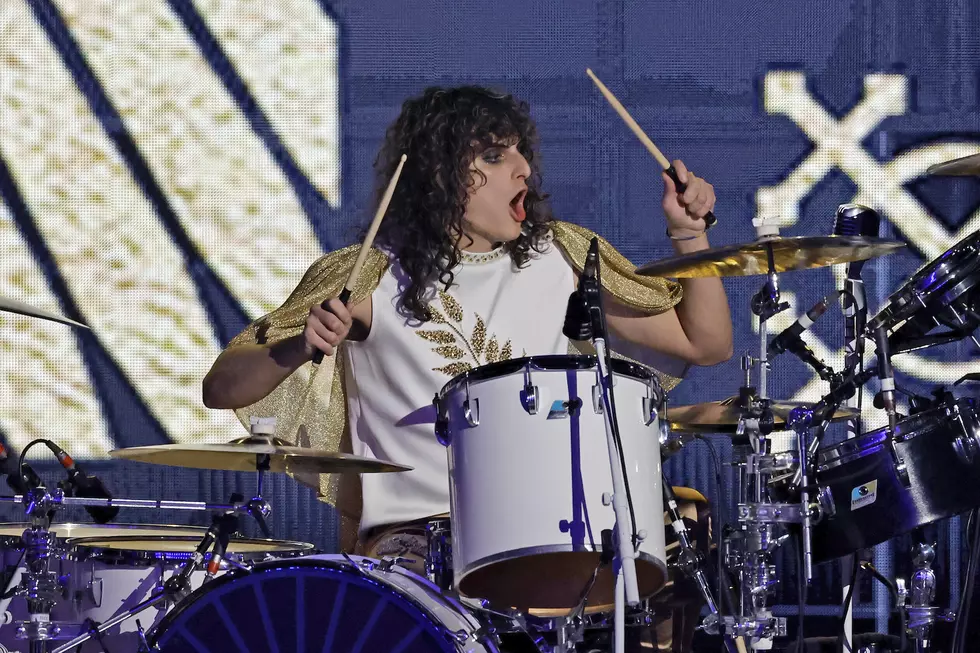 Greta Van Fleet Drummer Danny Wagner Names His 5 Favorite Albums
Kevin Winter, Getty Images
Greta Van Fleet drummer Danny Wagner is the latest to partake in AXS TV's Stranded series, where he named his five favorite albums of all time.
Participants have to choose five records they'd want to have if they were stranded on an island. Other prominent rockers who've picked their Top 5 albums for the series include Papa Roach's Jacoby Shaddix, Halestorm's Lzzy Hale, Dee Snider and Zakk Wylde. Despite Wagner being the youngest musicians of the aforementioned bunch, all of his choices came out during the '70s, with most having been released in the first half of the decade.
Once Wagner made his selections, he said, "If you are stranded alone on an island, I would highly recommend a Greta Van Fleet album in your possession. I would say it myself, but that would be weird."
Greta Van Fleet's most recent release was The Battle At Garden's Gate, which came out in April of 2021, but the rockers have a new one underway, and it's apparently a return to the garage rock sound of their debut EP Black Smoke Rising.
"I can't say a lot about it, but it's like the whole concept of kind of going back to almost the roots of what we did," bassist Sam Kiszka said in an interview. "Kind of bring our heads back to that garage time, and not spending all this time making it perfect, but just capturing what's going on and embellishing it and making it exciting and raw."
You can check out the video of Wagner's favorite albums below, and scroll through the gallery underneath to read what the drummer said about each of his choices.
Greta Van Fleet Drummer Danny Wagner Names His 5 Favorite Albums
Greta Van Fleet's Danny Wagner Names His 5 Favorite Albums
The Greta Van Fleet drummer picked his five favorite albums of all time.
The Best Hard Rock Album of Each Year Since 1970
Going year by year, looking at the best albums in hard rock since 1970.