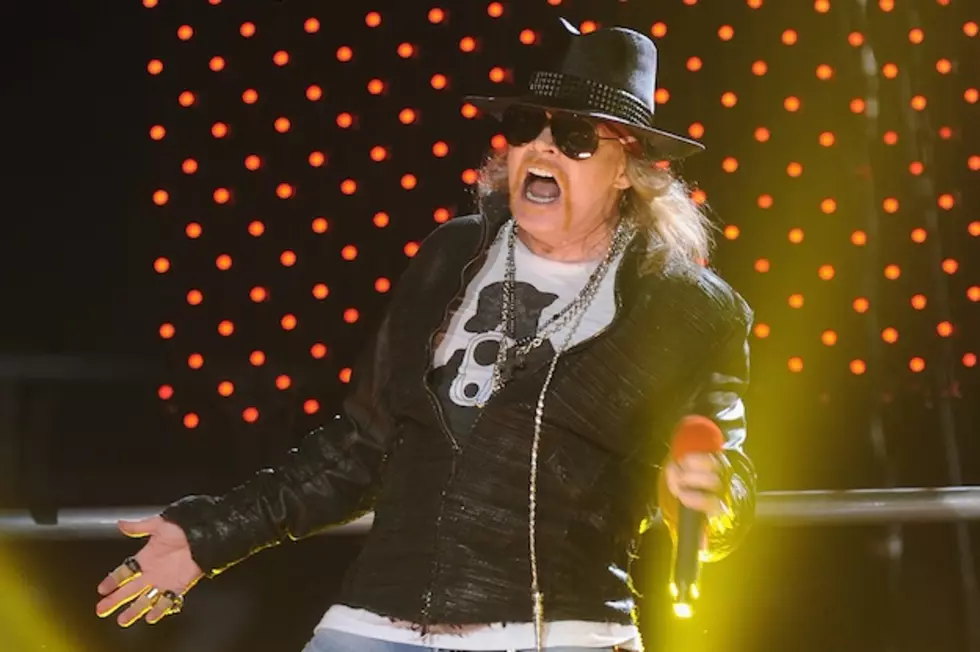 Guns N' Roses Albany Show Canceled Due to 'Production Issues'
We know what you're thinking. Guns N' Roses? A canceled show? That can't be! Well unfortunately that's exactly what has happened to GN'R's show that was scheduled for tomorrow night (Nov. 23) in Albany, N.Y.
It's difficult not to jump to conclusions regarding the true nature of the cancellation of Guns N' Roses' Albany date at the Times Union Center. Frontman Axl Rose is infamous for his erratic and unpredictable behavior as well as his trademark approach of being up to three hours late to shows. Reminiscent of the recent Metallica cancellation of their first ever concert in India, "production issues" has been officially named as the reason for the cancelled GN'R show.
According to Blabbermouth, Magic City Productions Owner Stu Green commented on the show's cancellation. "Due to production issues beyond the venue's control, Magic City Productions and the Times Union Center are forced to cancel the appearance of Guns N' Roses set to take place on November 23, 2011. We apologize for any inconvenience."
Ticket holders are to be given a full refund immediately, with online transactions via Ticketmaster automatically being refunded to the credit card used for the ticket purchase.
To the band's credit, this is the first canceled show of Guns N' Roses' current 2011 North American tour. The band have yet to comment on the show's cancellation, but as of this posting, all future dates of the North American tour are set to continue as scheduled.