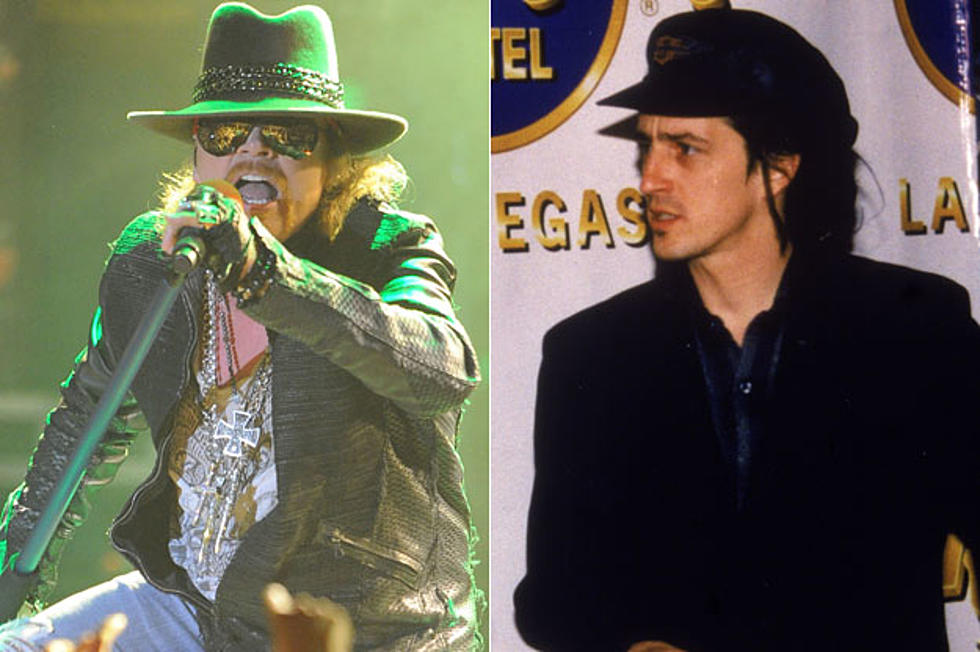 Guns N' Roses and Special Guest Izzy Stradlin Play Private French Wedding
Guns N' Roses know a thing or two about making a wedding scene, as evidenced years ago in the 'November Rain' video. But in real life, the group made a surprise detour in Saint-Tropez, France Saturday night playing a private wedding concert for a wealthy pal. Further making it a special night was the fact that reclusive guitarist Izzy Stradlin turned up to join his former GN'R bandmate Axl Rose for the event.
Guitarist Ron "Bumblefoot" Thal tweeted the news, explaining, "Wow, Diverted without info (or gear or clothes or sleep) to a wedding in France. Yep. Guess it's not 'one show left.'" He would also add, "Crew working dangerously nonstop due to added show. Not OK with that …"
After getting to the location, Thal admitted it was a surreal experience. In one Twitter posting, he added, "My quote of the night: Hey @MrsBumblefoot, hear that dude playing Bryan Adams? It's Bryan Adams. #BillionaireWeddingQuotes"
Once the show was over, the guitarist added, "That was actually fun as f*** & everybody was so sweet ☺." Thal wasn't the only one tweeting, with fellow guitarist DJ Ashba adding, "Just finished playing a private concert in St. Tropez, France. It was great having Izzy back onstage with us. G'nite!! 1 more show to go!!!! Then I'm home bound."