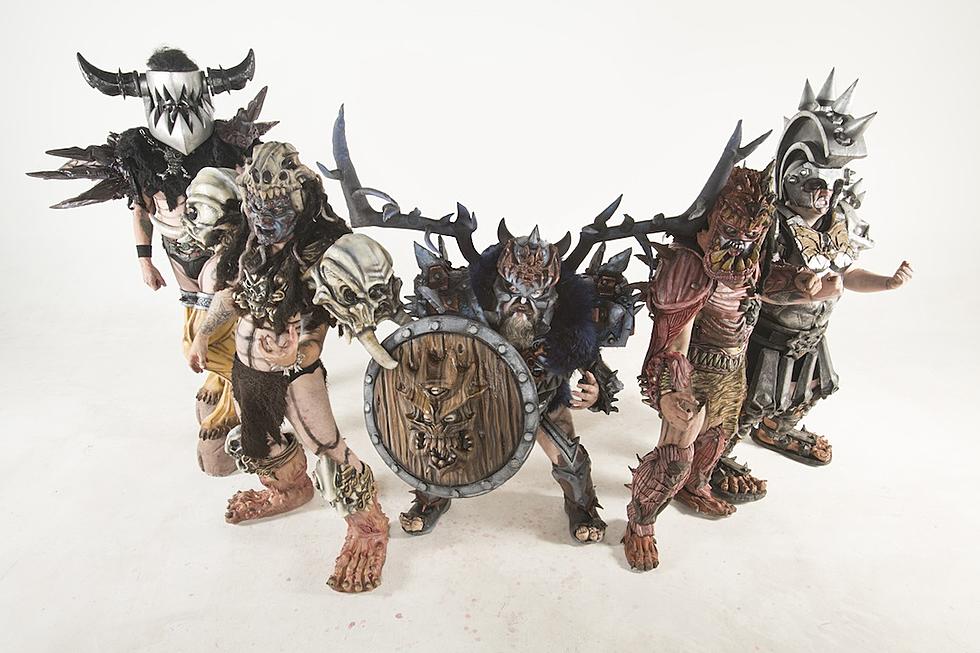 GWAR to Release First New Album Since Dave Brockie's Death
Metal Blade
Rejoice, scumdogs! GWAR have been writing a new album. The intergalactic warmongers revealed the news through an episode of Pusty's Mailbag, where guitarist Pustulus Maximus insults fans who took the time to write him.
GWAR's last album was 2013's Battle Maximus, which was released the year before Dave 'Oderus Urungus' Brockie passed away. With the last original GWAR member gone, fans were unsure if the band would, or could, create new material. Thanks to new vocalist Blothar, GWAR will release their 14th studio album in the near future.
ENOUGH!!! Day after day we are bludgeoned with an onslaught of lame questions and it's time we answered the most important one… Yes, GWAR has united itself to record yet another disasterpiece and it has been secretly in the writing phase for months in a crackhouse of seclusion in the northside of Chicago. A due date for the record has not been decided but the band is grinding out what may prove to be their most savage and bloodthirsty tracks to date.

The Scumdogs are also currently searching for a producer that is brave enough to risk their life to give them the tones of the gods to make this next record stand as a testament to the next era of GWAR.
We had found out about this information while watching the premier episode of Pusty's Mailbag where, apparently, he's taking time out of his day to host a show where the festering giant reads your letters.

Watch the CLIP as it may contain clues to the future endeavors of GWAR, including this year's highly anticipated GWAR B-Q, set for August 20, 2016 in Richmond, VA.
To learn more about the creative process that's going into GWAR's 14th album check out the clip above!
See the Departed Scumdog Oderus Urungus on the Top 50 Hard Rock + Metal Frontmen of All Time
Epic Rock Tales - GWAR's Oderus Urungus Has Cuttlefish Sex Organ Confiscated By Police