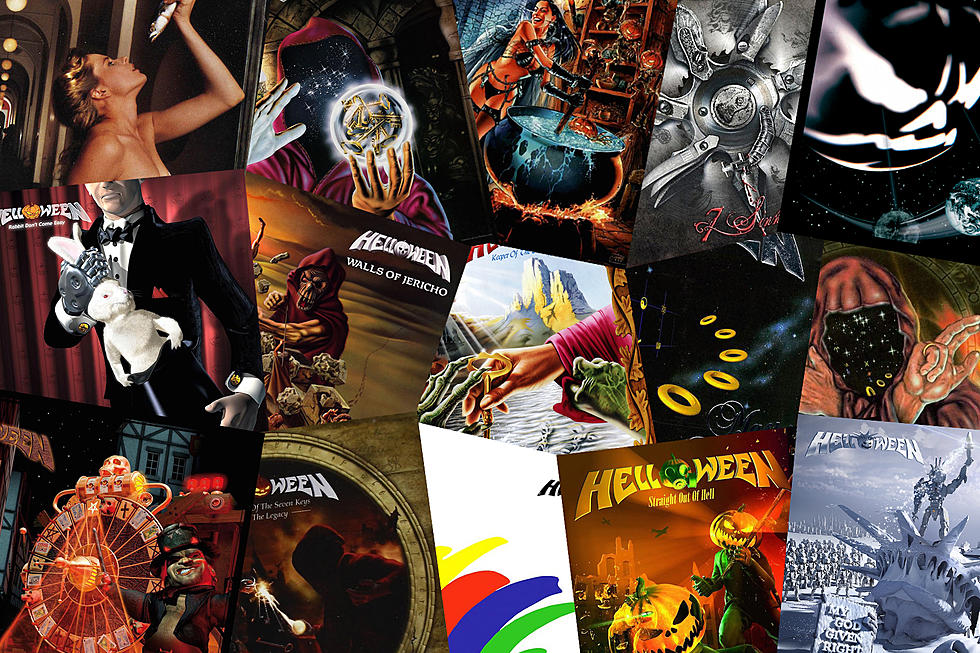 EMI / Nuclear Blast / SPV/Steamhammer / Sony / Castle / Noise
Happy, happy Helloween, Helloween, Helloween!
Before becoming Helloween, the German act was founded in 1978 under the name Gentry, undergoing name changes from Second Hell to Iron Fist before ultimately landing on the name under which they'd reshape the future of heavy metal. While thrash was beginning to push the boundaries of speed within metal, Helloween opted to ramp up their Iron Maiden and Judas Priest influences, playing at daring tempos while injecting neoclassical guitar playing, ultimately giving rise to the power metal genre.
At first, they were a gritty, raw band who had burst through the cracks of the underground with founder Kai Hansen leading the charge as the band's vocalist and guitarist. There was a visceral edge to their storming debut, Walls of Jericho, and they'd soon polish their sound after enlisting Michael Kiske, who at just 18-years-old possessed a flooring set of pipes comparable to Geoff Tate at his peak both in range and character.
Helloween's brief run with Kiske spearheaded the modern version of power metal, but, as the song goes, it was a "Rise and Fall" for the group who caved in to the singer's desire to overhaul the band's sound as they entered the '90s. After bottoming out, they swapped Kikse for Pink Cream 69's Andi Deris, who successfully helped the band rebuild and oversaw some of the best more traditional styled metal the '90s had to offer while carrying the flag high through the new millennium.
Now, Helloween have fulfilled the dream of every fan, linking back up with Kiske and Hansen while retaining their current lineup and touring the world
Scroll through the gallery below to see how the band's discography stacks up!