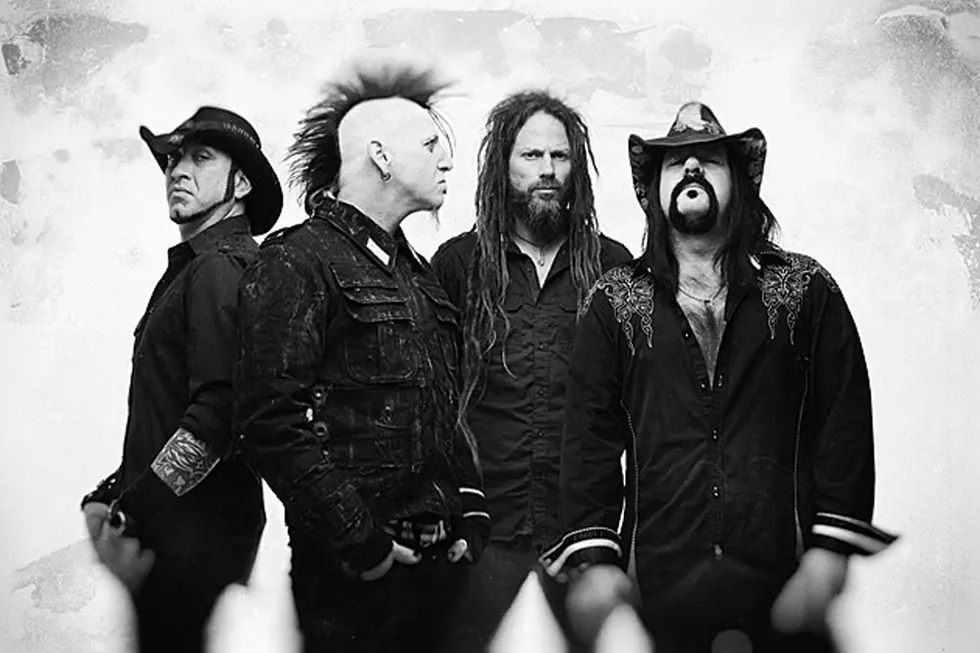 Hellyeah's Tom Maxwell: 'Vinnie Paul Is Greatly Loved and Missed, But His Music Will Live Forever'
Eleven Seven Music
As the tributes come in for the late Vinnie Paul, there may be no harder post to write than this one from one of his bandmates. Hellyeah have issued their first statement on the death of their beloved drummer, with guitarist Tom Maxwell posting on behalf of the group.
Maxwell shares a sentiment that many have shared that Paul is now with his brother, the late Dimebag Darrell, as the siblings shared not only a close familial bond but also a tight connection as musicians. Maxwell's comments on the death of Paul can be read below:
Just so broken hearted and in shock. I'm struggling to write this but we want to thank you all for your kind words and support in this tragic time. We don't have much info to give you other then Vinnie is now with Dime and they are together in a better place. Sadness, shock, confusion, anger, despair. We feel it all together. Hug your loved ones and keep them close. Thank you all again for all your love. Vinnie will be and is greatly loved and missed but his music will live forever. Crank it loud today and scream to the heavens so he can hear you.
-Maxwell
There has been an outpouring of love for Vinnie Paul with the news of his death. To see additional tributes from the rock, metal and entertainment industry, head on over to this post.
10 Unforgettable Vinnie Paul Moments