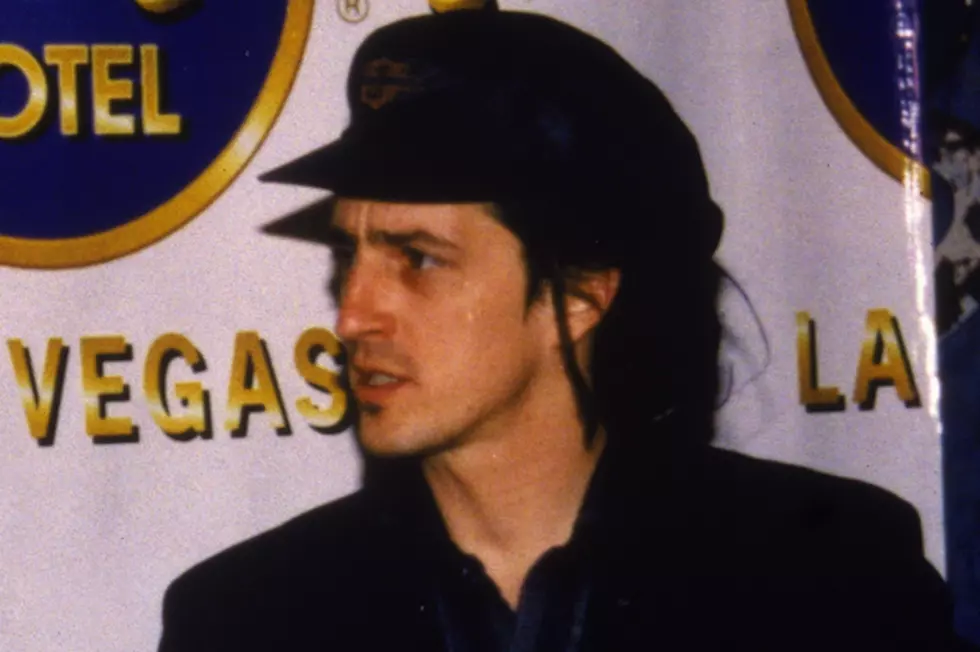 Izzy Stradlin Confirms He Has 'No Involvement' in Guns N' Roses Reunion Shows
Scott Harrison, Getty Images
The long-awaited answer has finally been revealed. Former Guns N' Roses guitarist Izzy Stradlin has officially announced he will have no involvement in the upcoming Guns N' Roses reunion shows booked for 2016.
On Feb. 22, an Izzy Stradlin Twitter account suddenly popped up. It was unknown whether this actually belonged to Guns N' Roses' infamously reclusive former guitarist, but the account offered the following message:
There was no official confirmation that Izzy himself launched a Twitter handle, as it seemed uncharacteristic of Stradlin. However, late last night (Feb. 29) Izzy posted a video of himself performing an acoustic rendition of Jonathan Edwards' "Sunshine":
Rolling Stone managed to get in touch with Izzy, who confirmed the Twitter account was indeed his. "I know there's a lot of questions regarding my Twitter account," Izzy said in a voicemail. "But it's me. I opened the Twitter account. There was just so much speculation going on regarding my involvement and studio recording. There's so much misinformation, so I wanted to clarify that I'm not in the studio recording with any of the Guns N' Roses guys. At this point in time, I'm not involved in the actual shows ... A lot of stuff [fans] are reading isn't true."
There you have it. The news is certainly disappointing to many longtime Guns N' Roses fans, but at least the speculation can come to an end for now.
Guns N' Roses' is currently booked to play the 2016 Coachella Festival along with two Las Vegas dates and another two gigs in Mexico City.
20 Best Guns N' Roses Song Lyrics
10 Most Destructive Guns N' Roses Moments