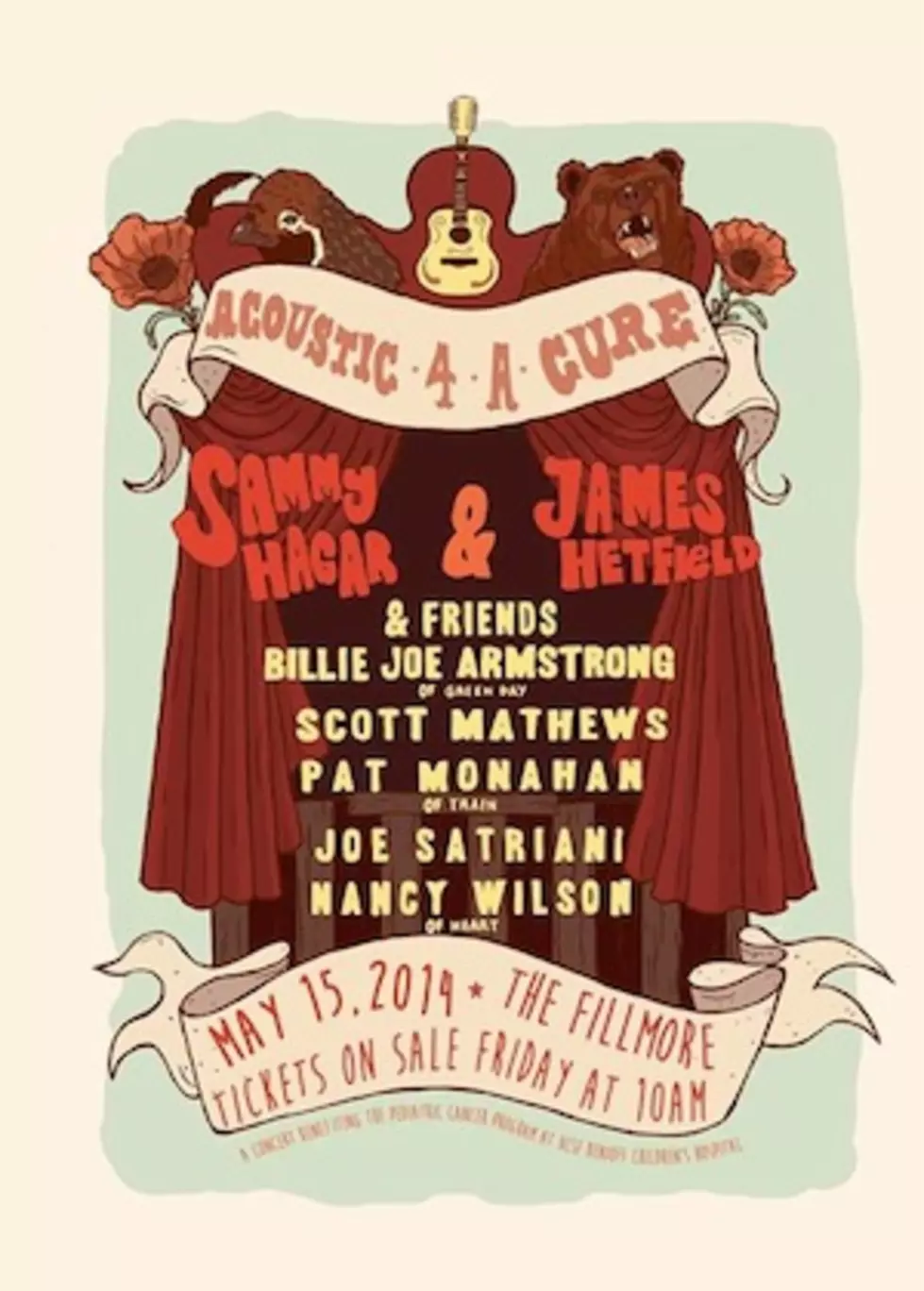 James Hetfield + Billie Joe Armstrong Headline San Francisco's 'Acoustic 4 a Cure' Benefit
Acoustic 4 a Cure
Hetfield has been working with Metallica on a new album and the band just debuted their new song 'The Lords of Summer' during a show in Colombia over the weekend. In addition, just revealed they will take part in another benefit, as they'll play the MusiCares MAP Fund awards show, which this year honors Ozzy Osbourne, on May 12 in Los Angeles.
As for Armstrong, he's catching a well-deserved breather after Green Day's triple album project. The vocalist did step out from the band to join Norah Jones on the collaborative disc 'Foreverly,' which dropped late last year.
Tickets for the 'Acoustic 4 a Cure' pediatric cancer benefit go on sale this Friday (March 21) at 10 AM PT at this location.