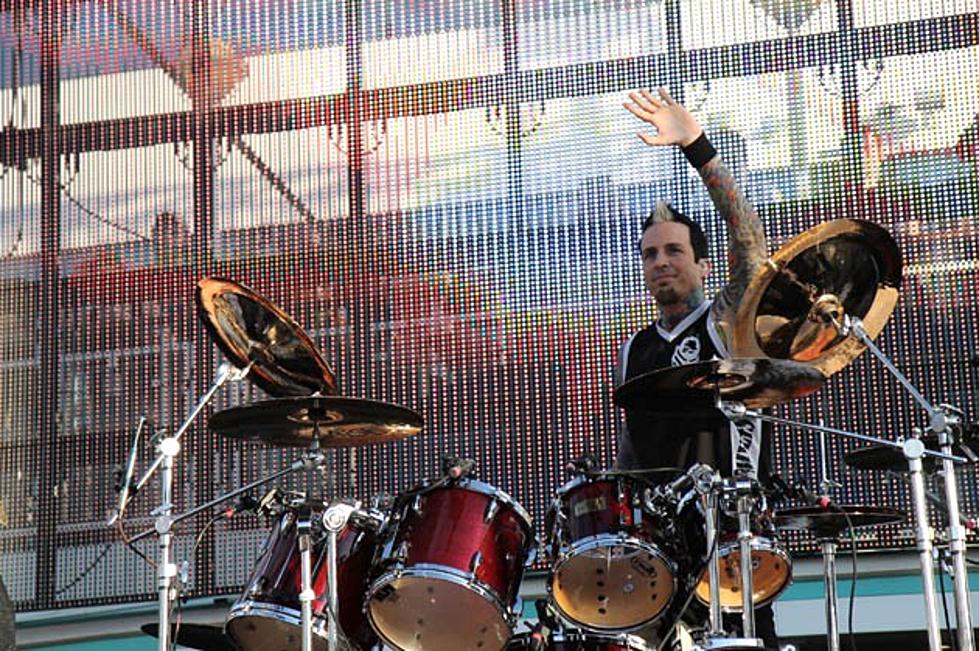 Jeremy Spencer Wins Best Drummer in the 5th Annual Loudwire Music Awards
Liz Ramanand, Loudwire
Five Finger Death Punch stickman Jeremy Spencer has been voted the Best Drummer of 2015 in the 5th Annual Loudwire Music Awards. The drummer jumped out to an early lead and managed to hold on throughout, amassing 24 percent of the votes.
The hard-hitting, anthemic anchor of Five Finger Death Punch helped propel the band in 2015 with the release of Got Your Six. The album boasts singles like "Jekyll and Hyde" and "Wash it All Away," each representing different facets of the band. The album reached No. 2 on the Billboard 200 chart, moving 119,000 units in its debut week.
Congratulations to Jeremy Spencer on winning the title of Best Drummer of 2015 by our readers. Be on the lookout for Five Finger Death Punch on tour in 2016.
100 Metal Facts You May Not Know
Jeremy Spencer Plays 'Wikipedia: Fact or Fiction?'