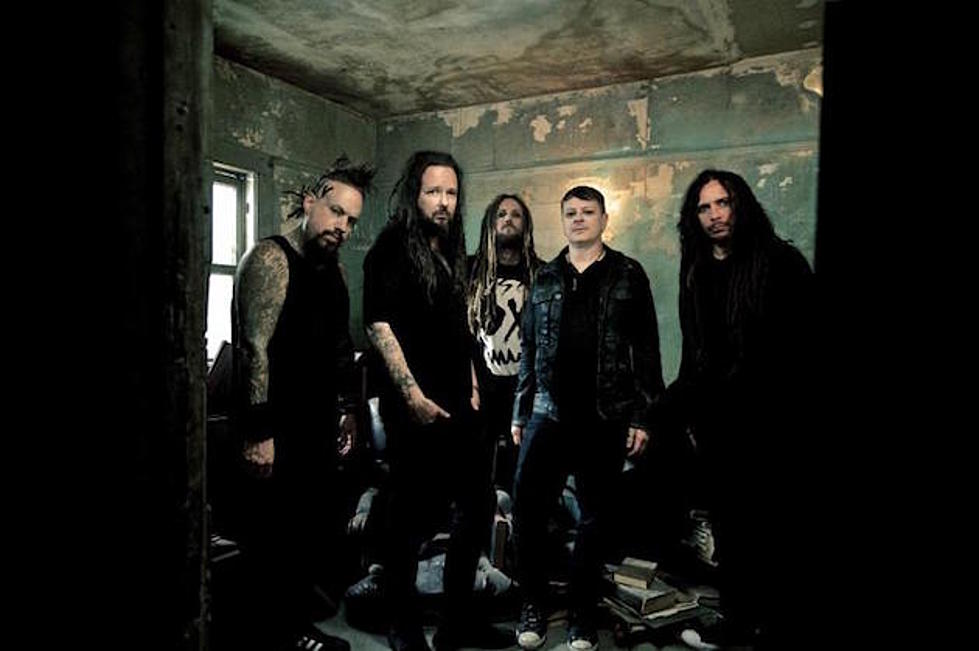 Korn Join Jay-Z's Roc Nation Family
Photo: Dean Karr
The times they are a changing. Korn recently revealed their return to Roadrunner Records for their 12th studio album, The Serenity of Suffering, and it appears the band is under new management as well.
According to postings on Roc Nation's social media, Korn have become part of the Roc Nation family. Roc Nation is the full-service entertainment company that includes a roster of artists, writers, producers and sports figures and was founded by rap mogul Jay-Z. Other rock artists represented by Roc Nation include Coheed and Cambria, Dorothy and Touche Amore, along with acts in other genres.
Korn recently released the new single "Rotting in Vain." The track appears on The Serenity of Suffering, and the band also released a video for the song featuring Sons of Anarchy star Tommy Flanagan. You can watch the clip below or via another of Jay-Z's ventures, Tidal. The new album was produced by Nick Raskulinecz.
Korn, Rotting in Vain Video