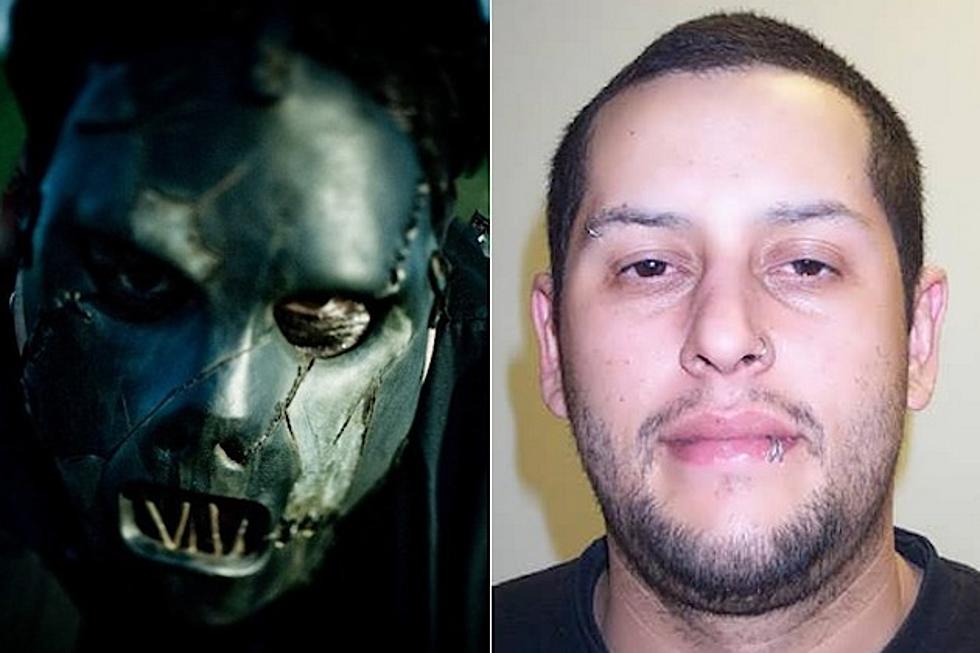 Lawsuit Filed Against Doctor by Slipknot Bassist Paul Gray's Widow Dismissed
Paul Gray With and Without Mask (Roadrunner / File Photo)
A lawsuit filed by the widow of Slipknot bassist Paul Gray against the late musician's doctor has been dismissed. Though Dr. Daniel Baldi was acquitted in May 2014 of seven counts of involuntary manslaughter in a separate trial, Gray's widow, Brenna, filed an additional lawsuit, but it has been dismissed due to a statute of limitations.
Paul Gray died from a combination of fentanyl and morphine that caused the musician's fatal overdose in 2010. Dr. Baldi, a pain-relief doctor, was accused of over-prescribing Gray with Xanax at a time when the bassist was in the throes of addiction, but as mentioned, Baldi was exonerated in the involuntary manslaughter case this past spring.
According to the Des Moines Register, Brenna Gray filed her separate suit on Feb. 14 of this year, but a two-year statute of limitations forced Polk County District Judge Dennis Stovall to dismiss the trial. The lawsuit included the couple's daughter, October Gray, who had yet to be born when Paul passed away. Brenna Gray's lawyer argued that as a minor, October has until her 10th birthday to file suit, but Judge Stovall disagreed. The judge ruled that because October was not born at the time of her father's passing, the responsibility to file a timely suit fell solely on Brenna.
Though Baldi has avoided conviction, the doctor still faces a number of additional lawsuits, some linked to the original manslaughter trial. The Iowa Board of Medicine may also act against Baldi to suspend or revoke his medical license. While the licensing board is pending, Baldi has agreed to to practice medicine.
Slipknot have currently been teasing the release of their fifth studio album with a series of mysterious videos and text.
See Slipknot + Other Acts in These 10 Epic Stage Dives: